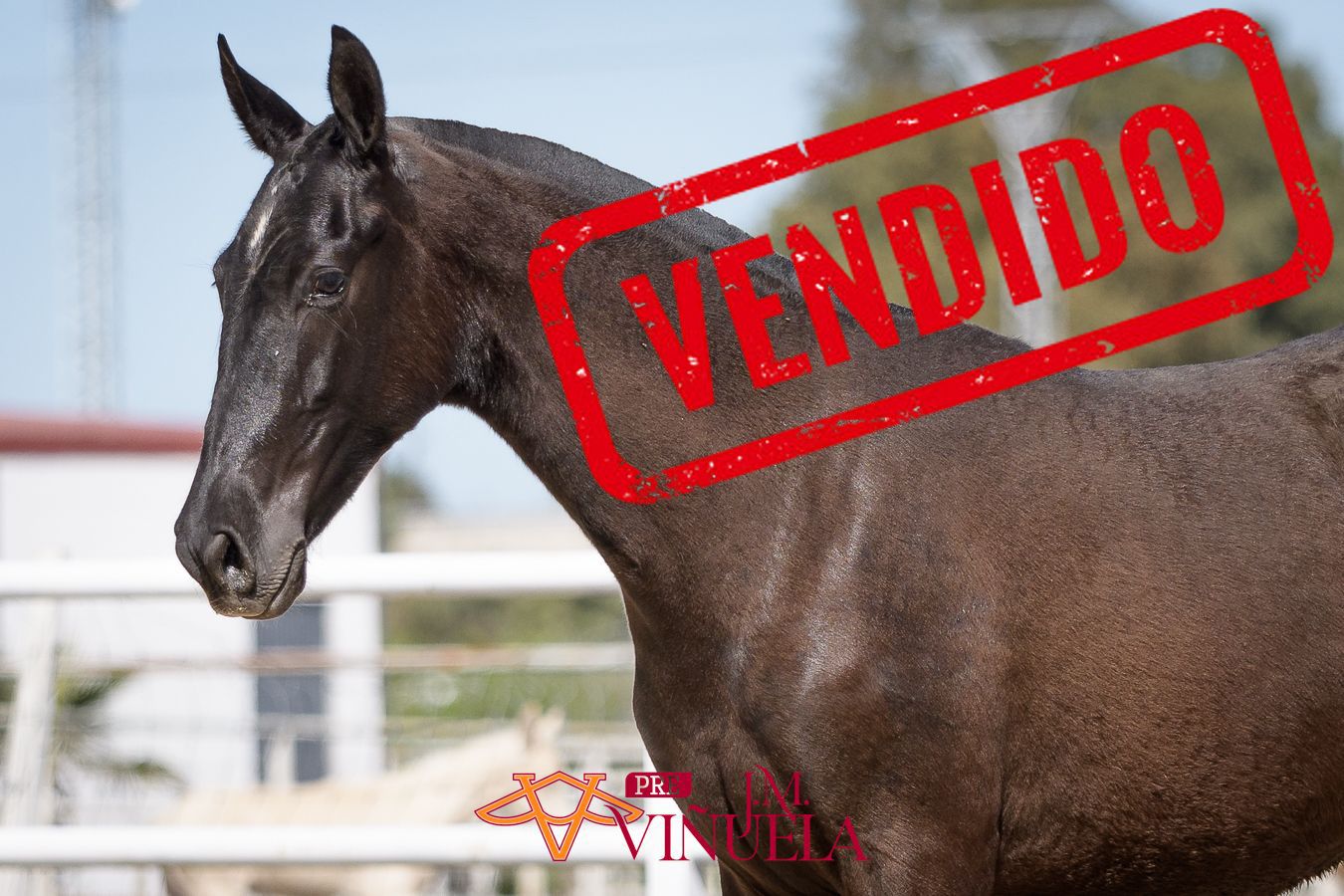 Paulina de Viñuela (Sold)
If you are passionate about purebred Spanish horses, then Paulina de Viñuela is a horse you will definitely want to get to know. This black-coated filly was born on May 6, 2021 and boasts a solid body structure, as well as fluid and elegant movements.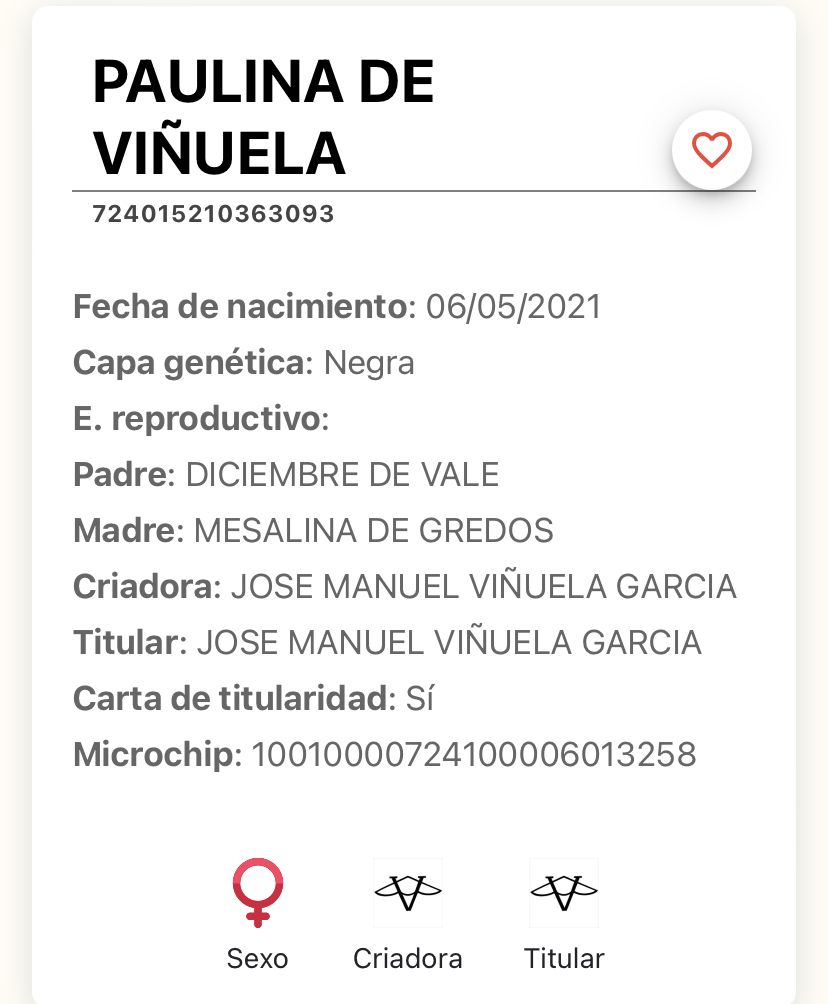 But what really makes Paulina stand out are her proven origins, which guarantee her excellent capacity as a broodmare. In this sense, it is worth mentioning that her pedigree includes some of the best purebred Spanish horses.

If you are looking for a horse in this category, you will certainly not want to pass up the opportunity to own a horse like Paulina de Viñuela. In addition to her impressive origins, this filly has a friendly and affectionate personality that makes her easy to treat and train.
Don't miss the opportunity to have in your hands a purebred Spanish horse with excellent potential for breeding and sport. Contact us and find out how we can help you to have Paulina de Viñuela in your stable.
We accept reservations and ship worldwide, we take care of all the documentation and arrangements.
We attend exclusively to our clients in a personalized way.
Send 𝗪𝗵𝗮𝘁𝘀𝗔𝗽𝗽 +𝟯𝟰 𝟲𝟯𝟱 𝟲𝟲𝟭𝟬 𝟯𝟮𝟭para any information about specimens or prices, we will be glad to help you.
🏆 🐴 𝐠𝐮𝐚𝐫𝐚𝐧𝐭𝐞𝐞 𝐨𝐟 𝐪𝐮𝐚𝐥𝐢𝐭𝐲, 𝐩𝐫𝐨𝐟𝐞𝐬𝐬𝐢𝐨𝐧𝐚𝐥𝐢𝐬𝐦 𝐚𝐧𝐝 𝐩𝐫𝐞𝐬𝐭𝐢𝐠𝐞. 𝐇𝐮𝐧𝐝𝐫𝐞𝐝𝐬 𝐨𝐟 𝐜𝐮𝐬𝐭𝐨𝐦𝐞𝐫𝐬 𝐚𝐫𝐨𝐮𝐧𝐝 𝐭𝐡𝐞 𝐰𝐨𝐫𝐥𝐝 𝐞𝐧𝐝𝐨𝐫𝐬𝐞 𝐮𝐬 ⭐⭐⭐⭐⭐
📸 All images by www.fotografiaequina.es