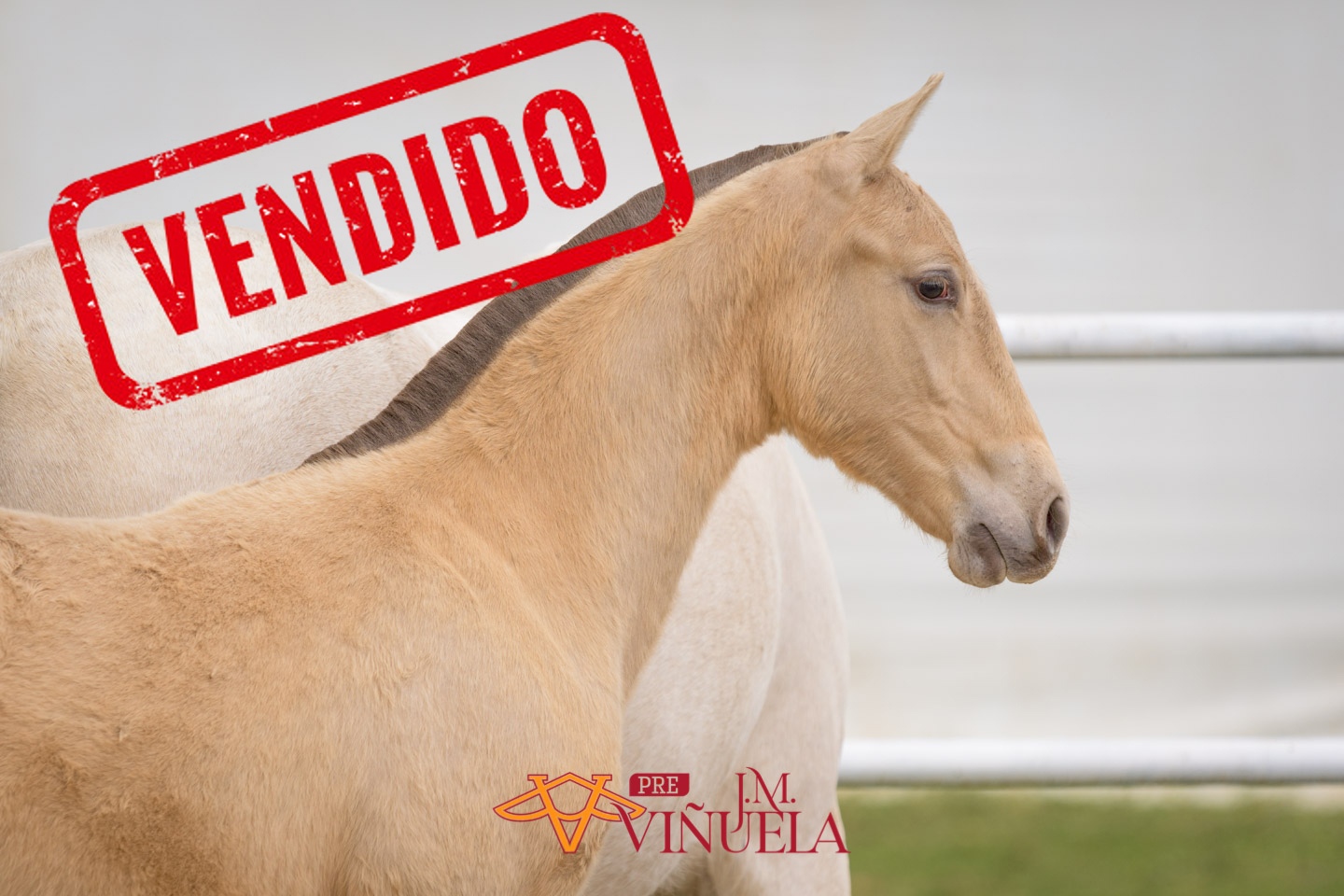 Silmaril de Viñuela (Sold)
Our broodmare "Silmaril Vela" is not the first time we bring her to our website, as she has always given us very good foals and this year, in the 2021 litter, it could not be less.
This is "Silmaril de Viñuela" born on 27/09/2021 in our home, Tordo coat with double PRL.
Son of our stallion "Victorino Hs", he has among the most outstanding examples in his family tree, his maternal grandfather "Brasil VI" and great-grandmother "Gemara".
And on the paternal side, a huge line of great specimens, starting with the great "Lastur".
Silmaril de Viñuela" stands out for his innate movements, but it is his morphology what catches the attention and makes you fall in love with him at first sight. A beautiful neck and face that he always maintains in his movements in a spectacular way.
"Silmaril de Viñuela" is what is called a false Isabelo, but it has in its genes the double PRL, which makes it a very good bet for the future at an unbeatable price.
We accept reservations and ship worldwide, we take care of all documentation and arrangements.
We attend exclusively to our clients in a personalized way.
Send 𝗪𝗵𝗮𝘁𝘀𝗔𝗽𝗽𝗽 for any information about specimens or prices, we will be glad to help you.
🏆 🐴 𝐑𝐞𝐣𝐞𝐜𝐭 𝐢𝐦𝐢𝐭𝐚𝐭𝐢𝐨𝐧𝐬, 𝐰𝐞 𝐚𝐫𝐞 𝐚𝐠𝐮𝐚𝐫𝐚𝐧𝐭𝐞𝐞 𝐨𝐟 𝐪𝐮𝐚𝐥𝐢𝐭𝐲, 𝐩𝐫𝐨𝐟𝐞𝐬𝐬𝐢𝐨𝐧𝐚𝐥𝐢𝐬𝐦 𝐚𝐧𝐝 𝐩𝐫𝐞𝐬𝐭𝐢𝐠𝐞. 𝐇𝐮𝐧𝐝𝐫𝐞𝐝𝐬 𝐨𝐟 𝐜𝐮𝐬𝐭𝐨𝐦𝐞𝐫𝐬 𝐚𝐫𝐨𝐮𝐧𝐝 𝐭𝐡𝐞 𝐰𝐨𝐫𝐥𝐝 𝐞𝐧𝐝𝐨𝐫𝐬𝐞 𝐮𝐬 ⭐⭐⭐⭐⭐
📸 All images by www.fotografiaequina.es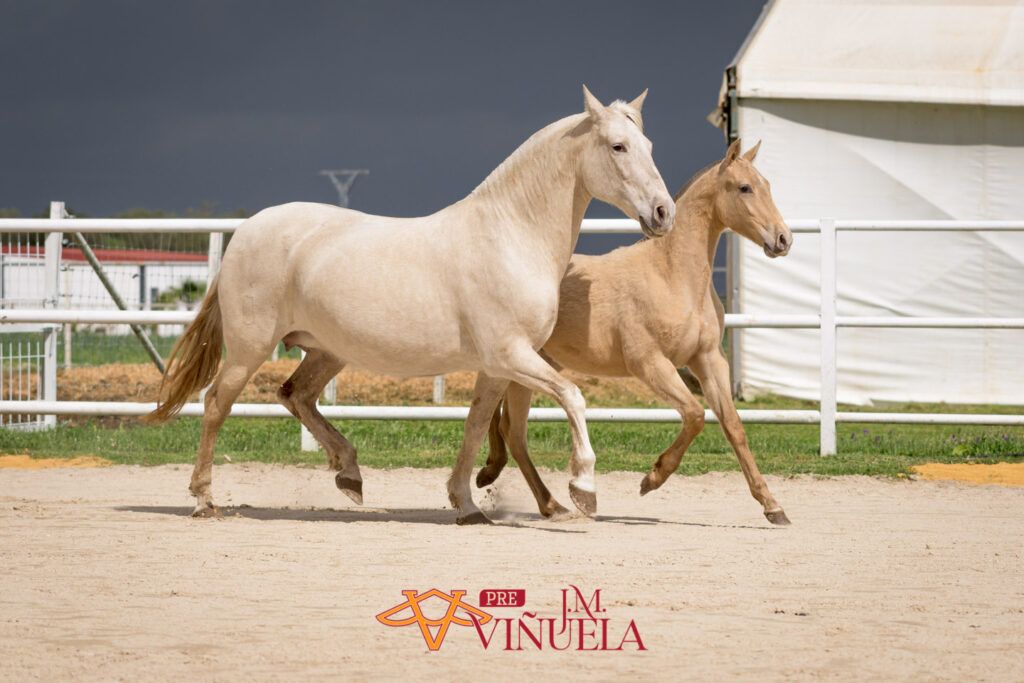 All images by