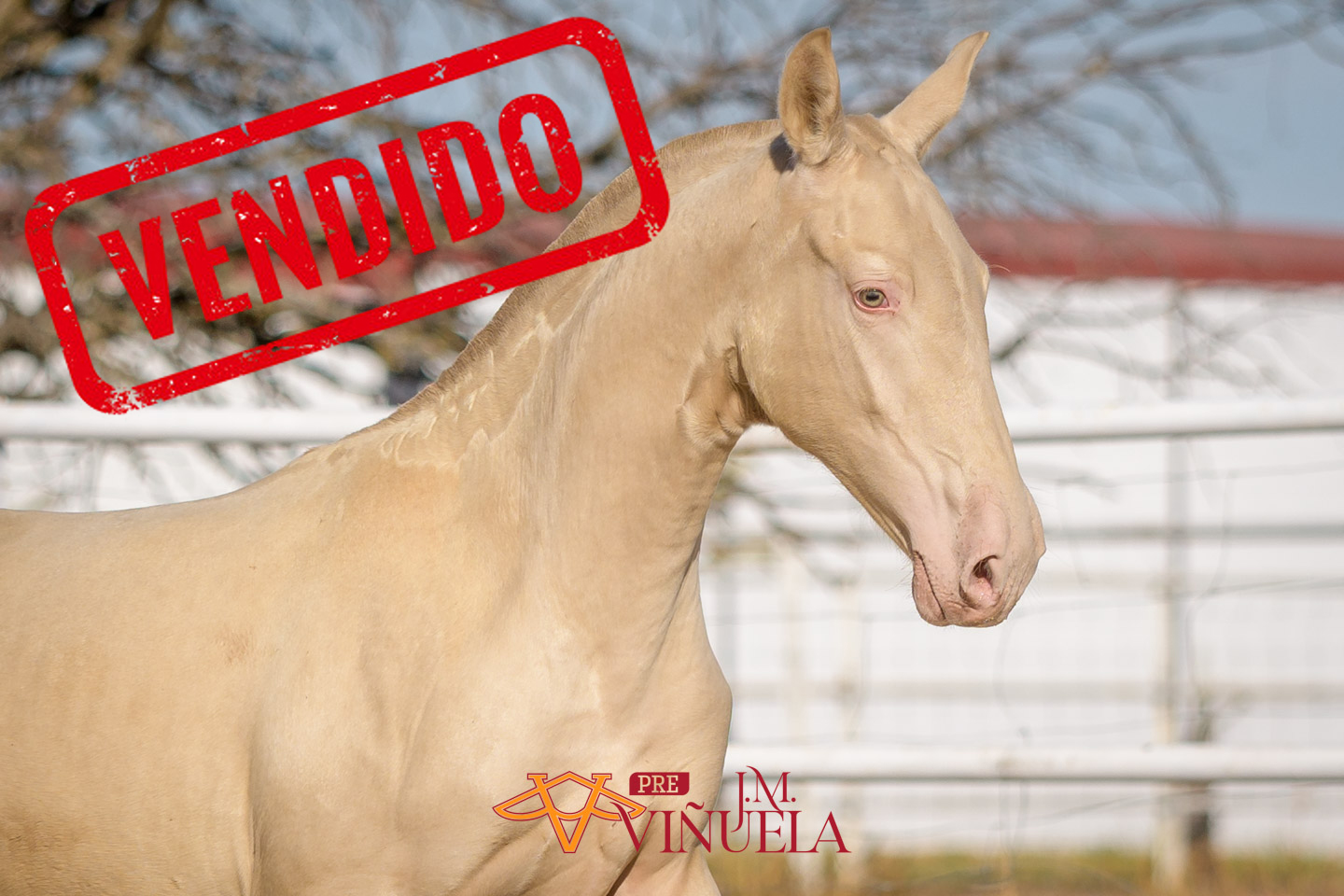 Bellanana de Viñuela (Sold)
"Bellanana de Viñuela" is 100% from our house, born and bred in our stud.
With a spectacular Ash Pearl coat and born 21/02/2022
She is the sister of another beauty "Rhiana COB Viñuela" that you will find in this web site.
Like his sister, the genetic study of his parents, facilitated the pairing and the certainty that we would have some magnificent specimens.
Daughter of our great stallion "Banana Joe Jc" out of a mare also born and bred in our stud "Halada JV" who is demonstrating with her descendants the quality she possesses.

Its morphology and movements are exceptional and with a top quality. Few specimens of this quality are available on the market.
We accept reservations and ship worldwide, we take care of all documentation and arrangements.
We attend exclusively to our clients in a personalized way.
Send 𝗪𝗵𝗮𝘁𝘀𝗔𝗽𝗽 +𝟯𝟰 𝟲𝟯𝟱 𝟲𝟲𝟭𝟬 𝟯𝟮𝟭para any information about specimens or prices, we will be glad to help you.
🏆 🐴 𝐠𝐮𝐚𝐫𝐚𝐧𝐭𝐞𝐞 𝐨𝐟 𝐪𝐮𝐚𝐥𝐢𝐭𝐲, 𝐩𝐫𝐨𝐟𝐞𝐬𝐬𝐢𝐨𝐧𝐚𝐥𝐢𝐬𝐦 𝐚𝐧𝐝 𝐩𝐫𝐞𝐬𝐭𝐢𝐠𝐞. 𝐇𝐮𝐧𝐝𝐫𝐞𝐝𝐬 𝐨𝐟 𝐜𝐮𝐬𝐭𝐨𝐦𝐞𝐫𝐬 𝐚𝐫𝐨𝐮𝐧𝐝 𝐭𝐡𝐞 𝐰𝐨𝐫𝐥𝐝 𝐞𝐧𝐝𝐨𝐫𝐬𝐞 𝐮𝐬 ⭐⭐⭐⭐⭐
📸 All images by www.fotografiaequina.es