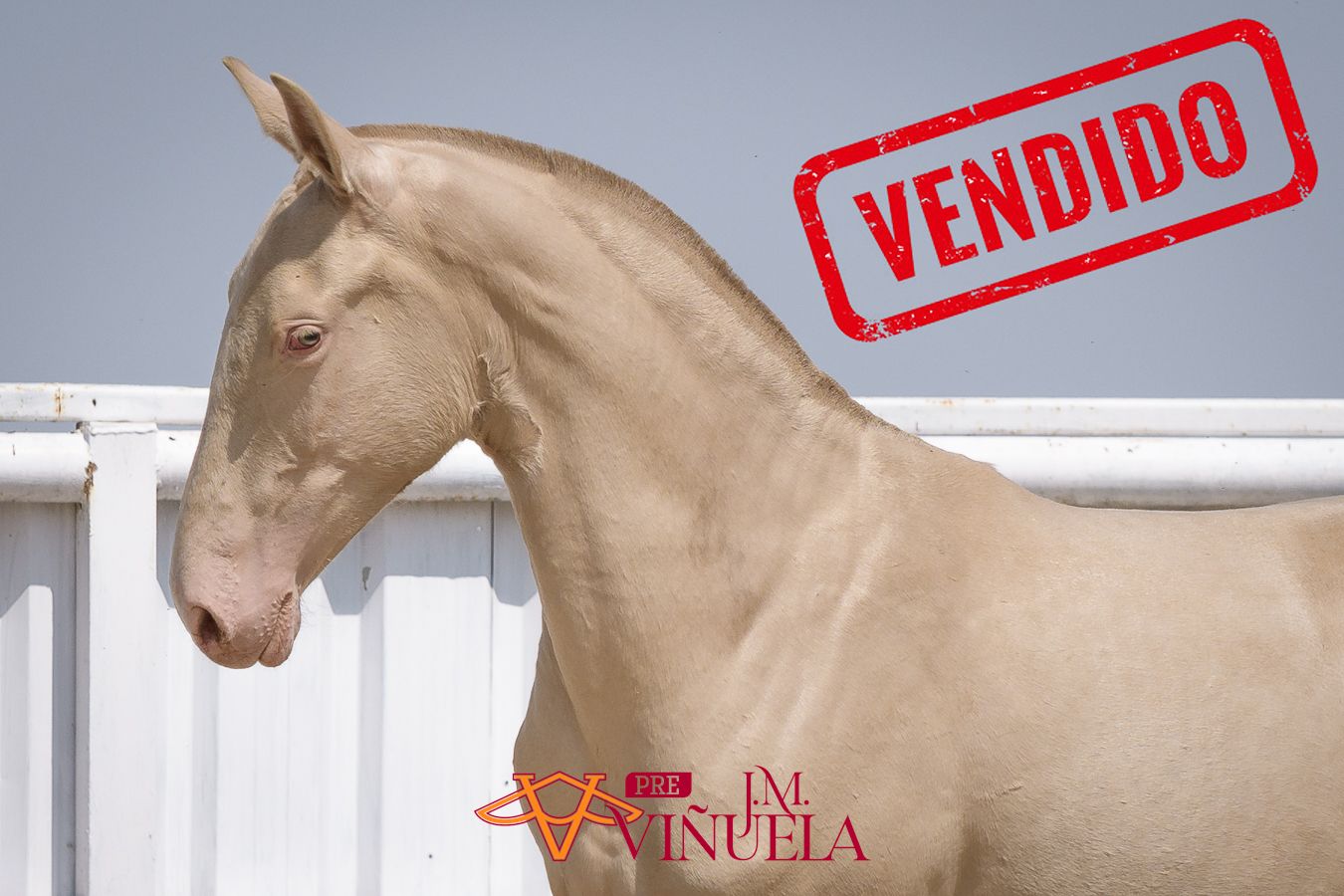 Bellanana de Viñuela (Sold)
"Bellanana de Viñuela" is 100% from our home, born and bred in our stud.

She is currently owned by our friend and client Yeguada Los Perlinos in the United States.

With a spectacular Perla Ceniza coat and born on 02/21/2022.
She is the sister of another beauty "Rhiana COB Viñuela" that you will find in this web site.
Like his sister, the genetic study of his parents, facilitated the pairing and the certainty that we would have some magnificent specimens.
Daughter of our great stallion "Banana Joe Jc" out of a mare also born and bred in our stud "Halada JV" who is demonstrating with her descendants the quality she possesses.

Its morphology and movements are exceptional and with a top quality. Few specimens of this quality are available on the market.
We accept reservations and ship worldwide, we take care of all documentation and arrangements.
We attend exclusively to our clients in a personalized way.
Send 𝗪𝗵𝗮𝘁𝘀𝗔𝗽𝗽 +𝟯𝟰 𝟲𝟯𝟱 𝟲𝟲𝟭𝟬 𝟯𝟮𝟭para any information about specimens or prices, we will be glad to help you.
🏆 🐴 𝗦𝗼𝗺𝗼𝘀 𝗴𝗮𝗿𝗮𝗻𝘁𝗶𝗮 𝗱𝗲 𝗰𝗮𝗹𝗶𝗱𝗮𝗱, 𝗽𝗿𝗲𝘀𝘁𝗶𝗴𝗶𝗼 𝘆 𝗽𝗿𝗼𝗳𝗲𝘀𝗶𝗼𝗻𝗮𝗹𝗶𝗱𝗮𝗱🐴🏆
𝗖𝗶𝗲𝗻𝘁𝗼𝘀 𝗱𝗲 𝗰𝗹𝗶𝗲𝗻𝘁𝗲𝘀 𝘀𝗮𝘁𝗶𝘀𝗳𝗲𝗰𝗵𝗼𝘀 𝗻𝗼𝘀 𝗮𝘃𝗮𝗹𝗮𝗻 𝗲𝗻 𝘁𝗼𝗱𝗼 𝗲𝗹 𝗺𝘂𝗻𝗱𝗼⭐⭐⭐⭐⭐
📸 All images by www.fotografiaequina.es