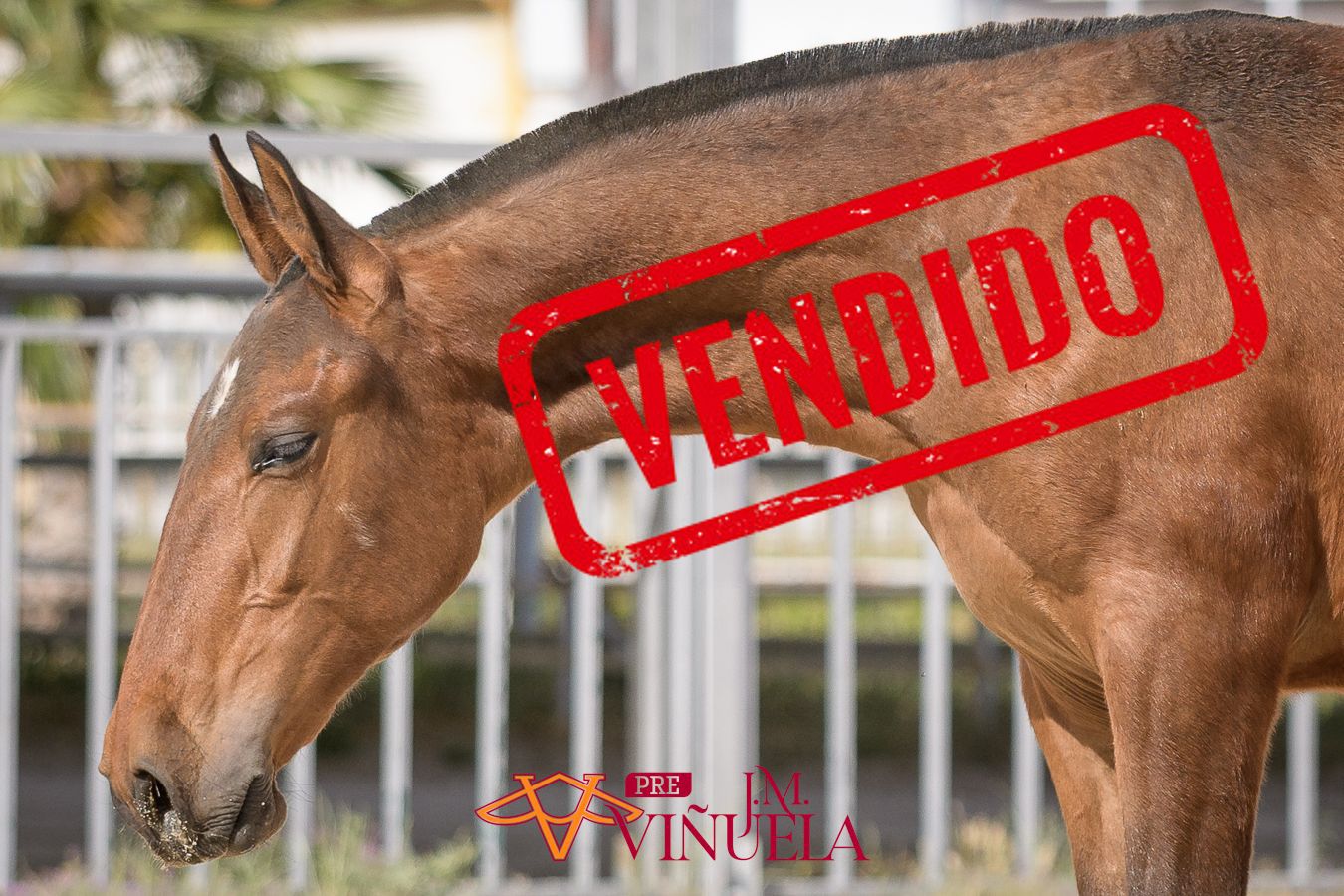 Emir de Viñuela (Sold)
"Emir de Viñuela" is a chestnut colt born in our home on 06/27/2022.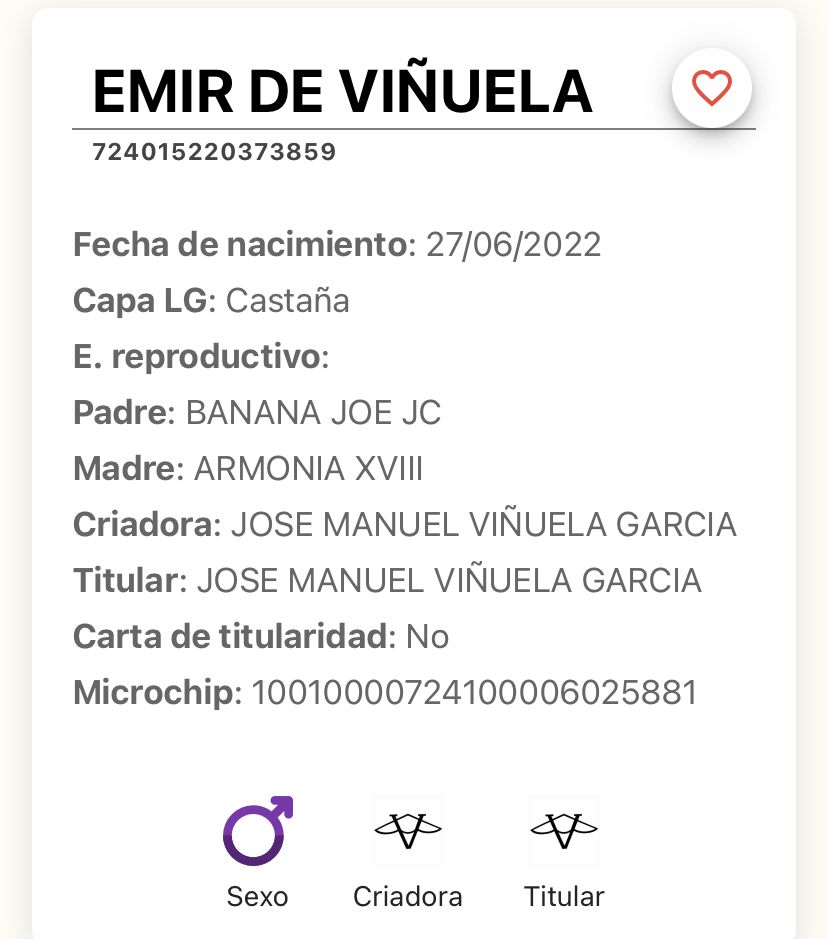 It is the result of our careful selection of specimens and genetic studies.
"Emir de Viñuela" is a carrier of the Pearl gene. Son of "Banana Joe JC", our most prized stallion and star of our stud, and "Armonía XVIII", one of our bay broodmares, granddaughter of "Revoltoso XXIX", who comes from great lines.

"Emir de Viñuela" is expected to be a great specimen of the best PRE lines.
His morphology is impressive, with an impressive front end very well combined with the face and neck, very rooted.
The movements, like all "Banana Joe JC" offspring, are some of the best on the market today.
A specimen that will certainly stand out from the rest in the coming years.
We accept reservations and ship worldwide, we take care of all documentation and arrangements.
We attend exclusively to our clients in a personalized way.
Envía 𝗪𝗵𝗮𝘁𝘀𝗔𝗽𝗽 +𝟯𝟰 𝟲𝟯𝟱 𝟲𝟭𝟬 𝟯𝟮𝟭 for any information about specimens or prices, we will be pleased to help you.
🏆 🐴 𝐠𝐮𝐚𝐫𝐚𝐧𝐭𝐞𝐞 𝐨𝐟 𝐪𝐮𝐚𝐥𝐢𝐭𝐲, 𝐩𝐫𝐨𝐟𝐞𝐬𝐬𝐢𝐨𝐧𝐚𝐥𝐢𝐬𝐦 𝐚𝐧𝐝 𝐩𝐫𝐞𝐬𝐭𝐢𝐠𝐞. 𝐇𝐮𝐧𝐝𝐫𝐞𝐝𝐬 𝐨𝐟 𝐜𝐮𝐬𝐭𝐨𝐦𝐞𝐫𝐬 𝐚𝐫𝐨𝐮𝐧𝐝 𝐭𝐡𝐞 𝐰𝐨𝐫𝐥𝐝 𝐞𝐧𝐝𝐨𝐫𝐬𝐞 𝐮𝐬 ⭐⭐⭐⭐⭐
📸 All images by www.fotografiaequina.es