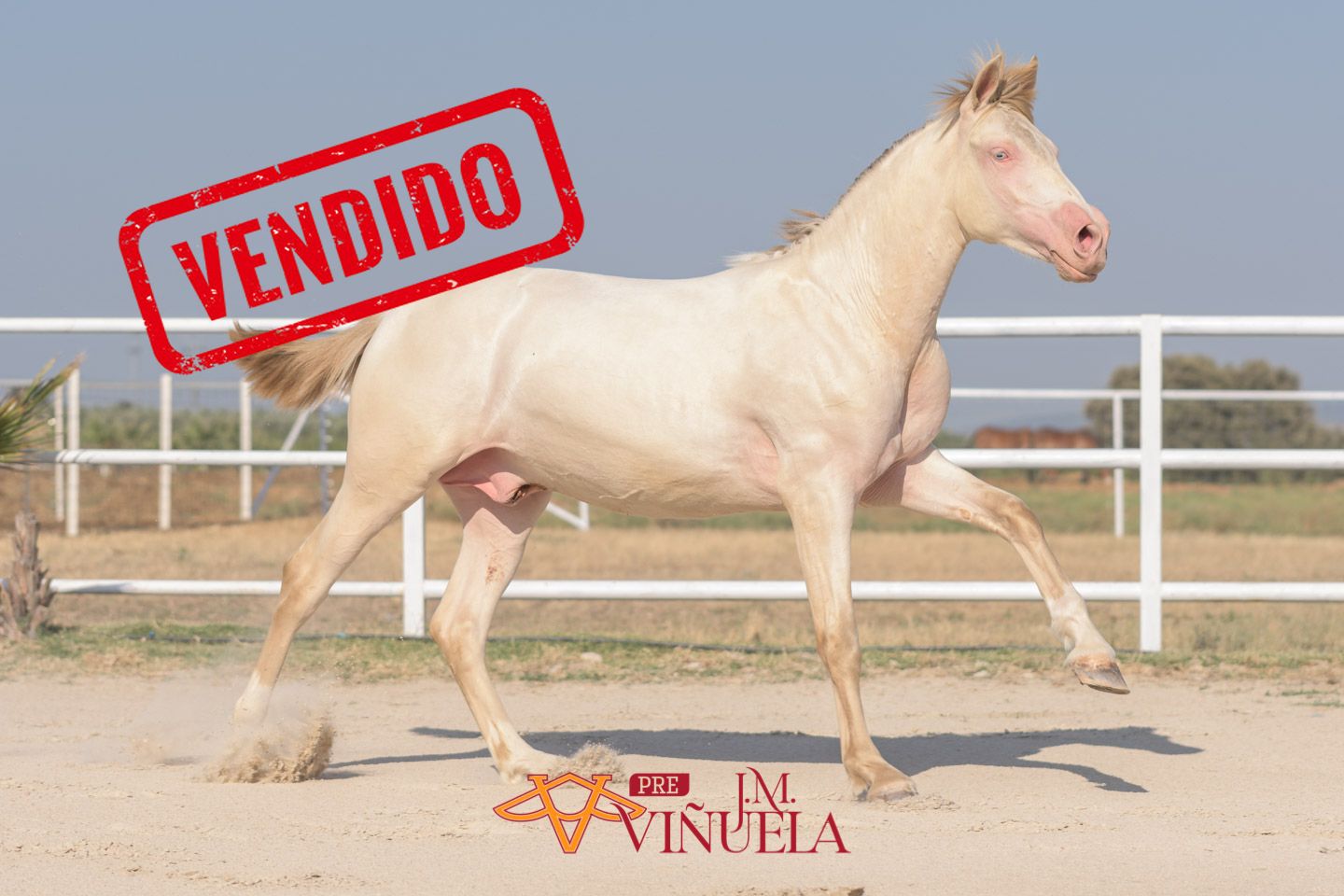 Boni Zafiro (Sold)
We present "Boni Zafiro" colt born on 20/01/2020 with a beautiful Perlino coat (new nomenclature).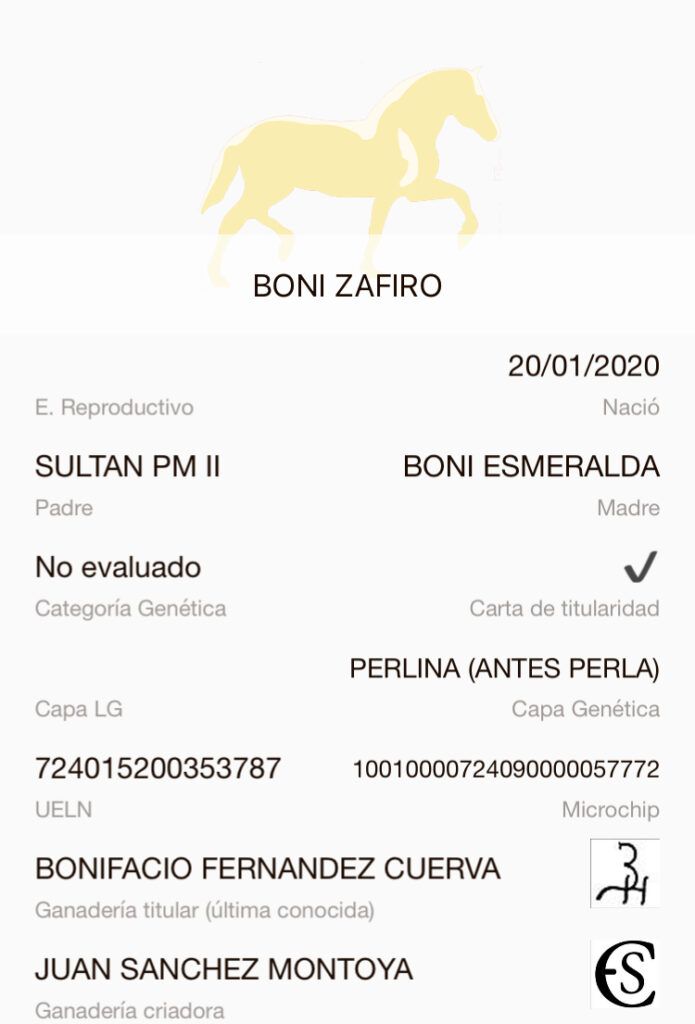 "Boni Zafiro" is a spectacle on the track, surprising the first time we saw him and we confirmed the following ones, that the movements they present are innate, impress you.
With an enviable bone structure and morphology very much in breed and the quality of its origins is indisputable.
Son of "Sultan PM II", owned by Rancho Las Morerias and grandson of "Ismaeli".
And in the maternal line, the origins of Bonifacio Fernández stand out, a guarantee of exceptional quality.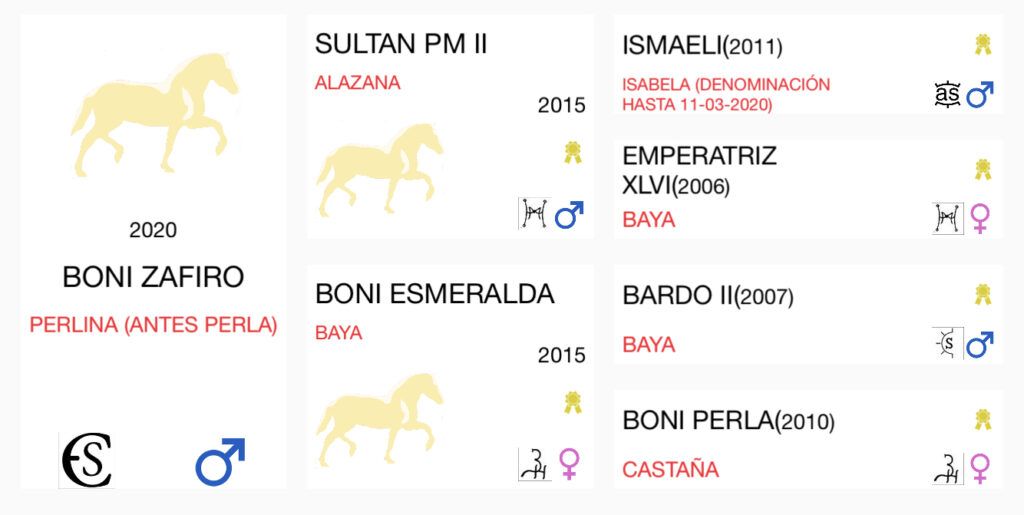 In short, "Boni Zafiro" is a top quality foal, with all the guarantees of origins and coat.
We like to serve our customers in a personalized way.
Send 𝗪𝗵𝗮𝘁𝘀𝗔𝗽𝗽 +𝟯𝟰 𝟲𝟯𝟱 𝟲𝟭𝟬 𝟯𝟮𝟭 for any information about specimens or prices, we will be pleased to assist you.
We accept reservations and ship worldwide, we take care of all documentation and arrangements.
🏆🐴 𝗤𝘂𝗮𝗹𝗶𝘁𝘆 𝗮𝗻𝗱 𝗣𝗿𝗼𝗳𝗲𝘀𝘀𝗶𝗼𝗻𝗮𝗹𝗶𝘀𝗺🐴🏆
📸 All images by www.fotografiaequina.es