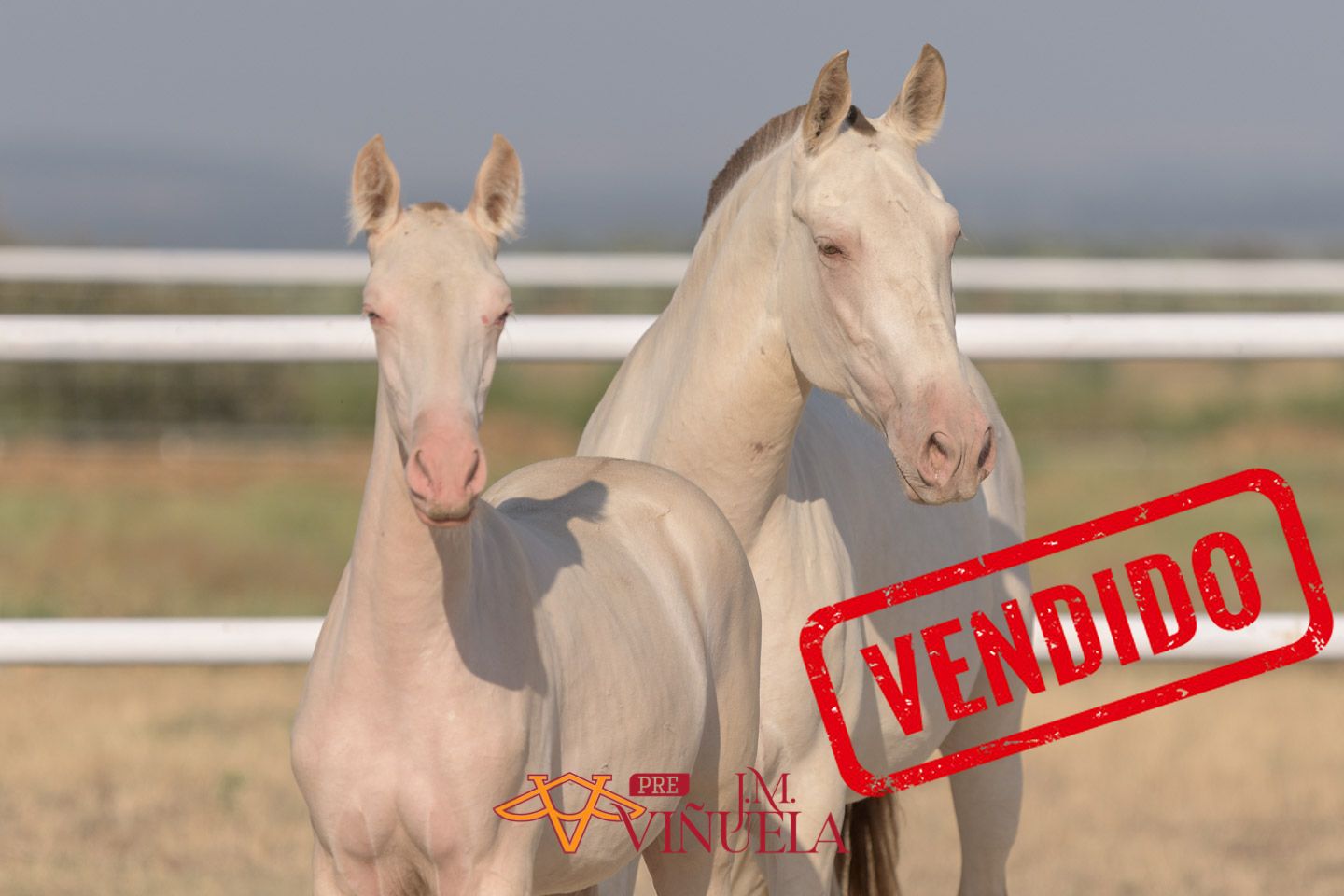 Isis de Mara (Sold)
Today we introduce you to "Isis de Mara" a stunning broodmare, Perlina coat born 07/07/2014.
She is accompanied by this year's offspring, "Cataleya Cob Viñuela", one of the wonders of our 2021 litter.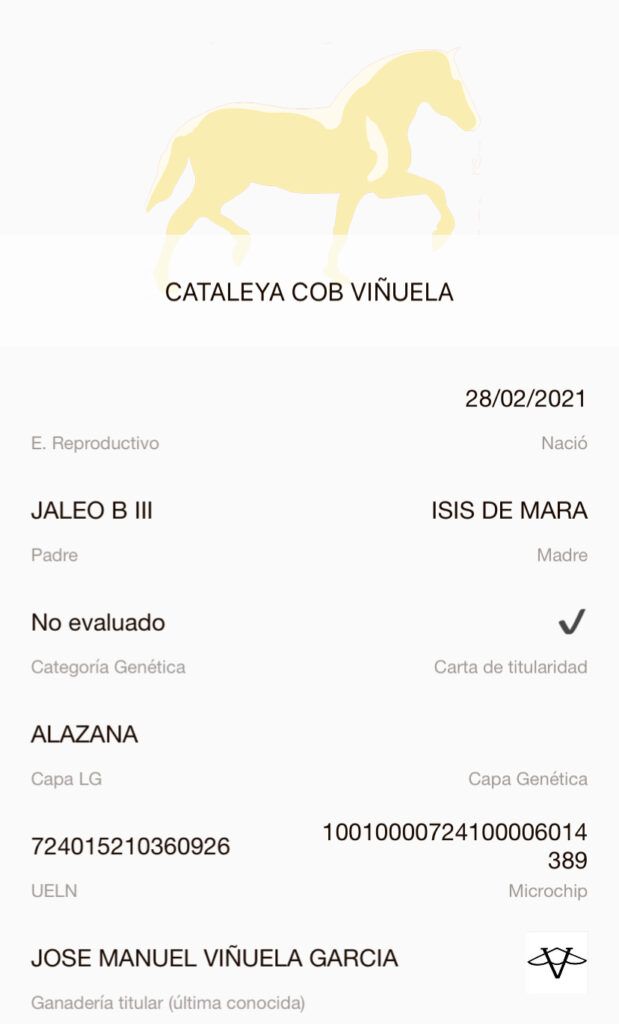 The first thing that stands out in "Isis de Mara" is her beautiful Perlina cape with a spectacular color that, together with her haughty and arrogant demeanor, makes all eyes focus on her.
Her movements are impressive, she transmits them very well to her children and it is a beauty to see "Isis de Mara" move accompanied by her foal.
But the finishing touch to a unique specimen like "Isis de Mara" is its origins, the best of the best.
Deleitoso III" and "Oficial XXI", origins that are nowadays leaders in the Isabelo layer, and origin of the best lines in the world, stand out in the paternal line.
And by maternal line its origins are from the Paco Marti stud where "Carmelo II" stands out.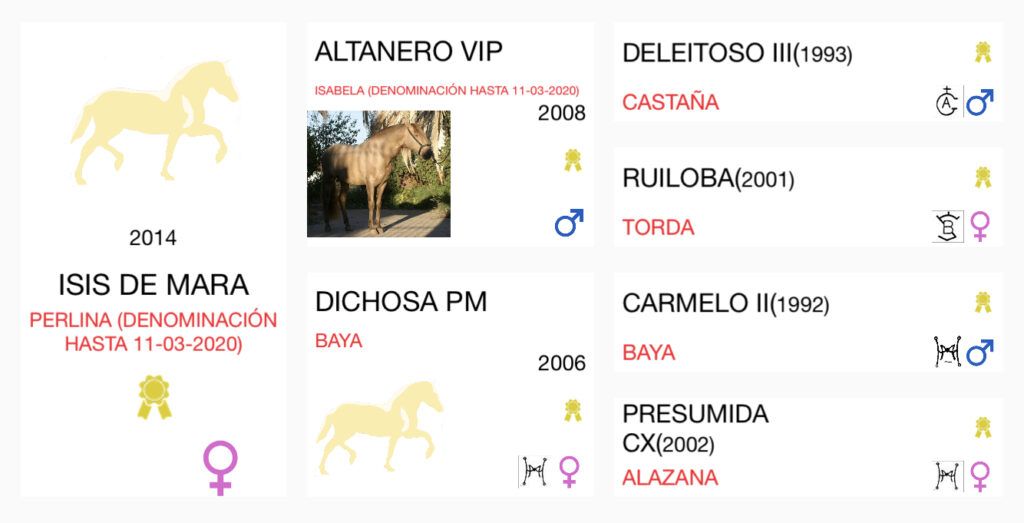 As a dam, she has produced such horses as "Boni Mara", a Baya Perla filly recently sold to Mexico, which you can find on this page.
We could go on talking about the virtues of "Isis de Mara" but the best thing to do is to see them for yourselves in the images that we leave you, made by www.fotografiaequina.es
We accept reservations and ship worldwide, we take care of all documentation and arrangements.
We attend exclusively to our clients in a personalized way.
Send 𝗪𝗵𝗮𝘁𝘀𝗔𝗽𝗽𝗽 for any information about specimens or prices, we will be glad to help you.
The prestige, quality and professionalism of our stud farm endorse us, with hundreds of satisfied customers all over the world.
🏆🐴 Quality and Professionalism🐴🏆
📸 All images by www.fotografiaequina.es