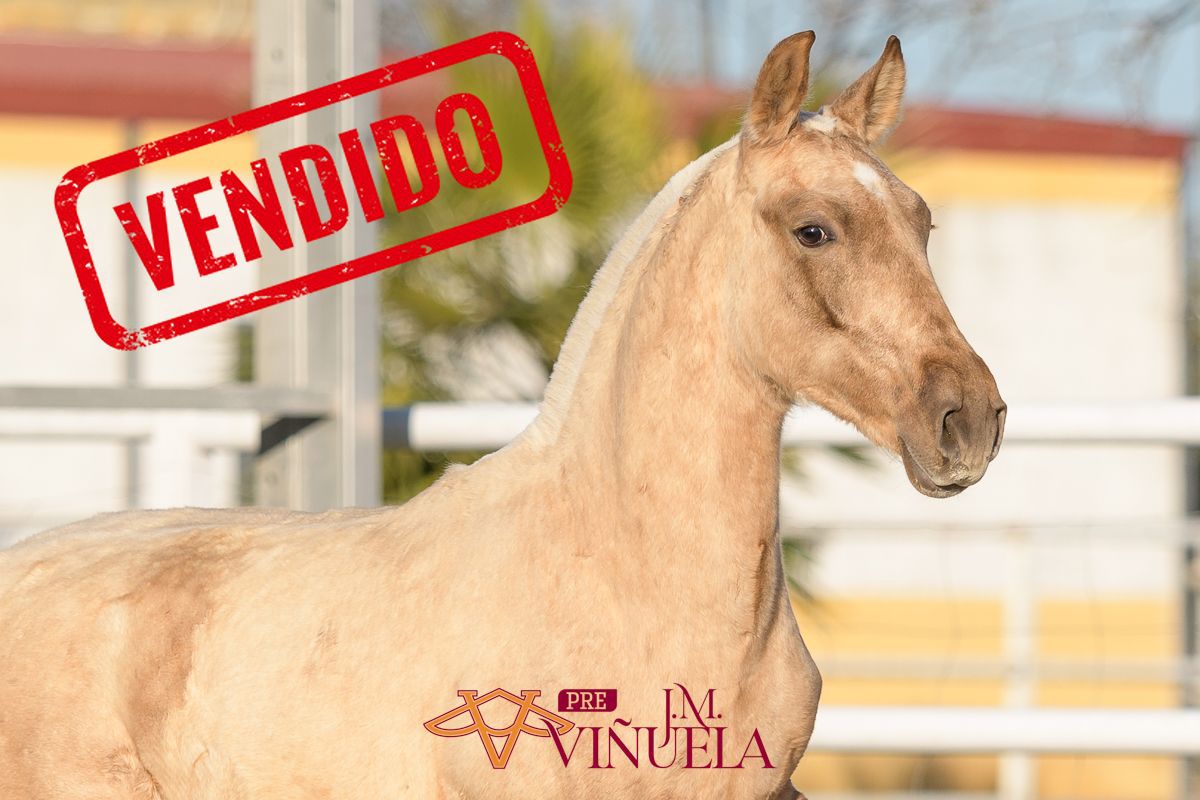 Classico de Viñuela (Sold)
"Classico de Viñuela" is a beautiful colt born in our home on 07/19/2022 with a wonderful Palomina coat..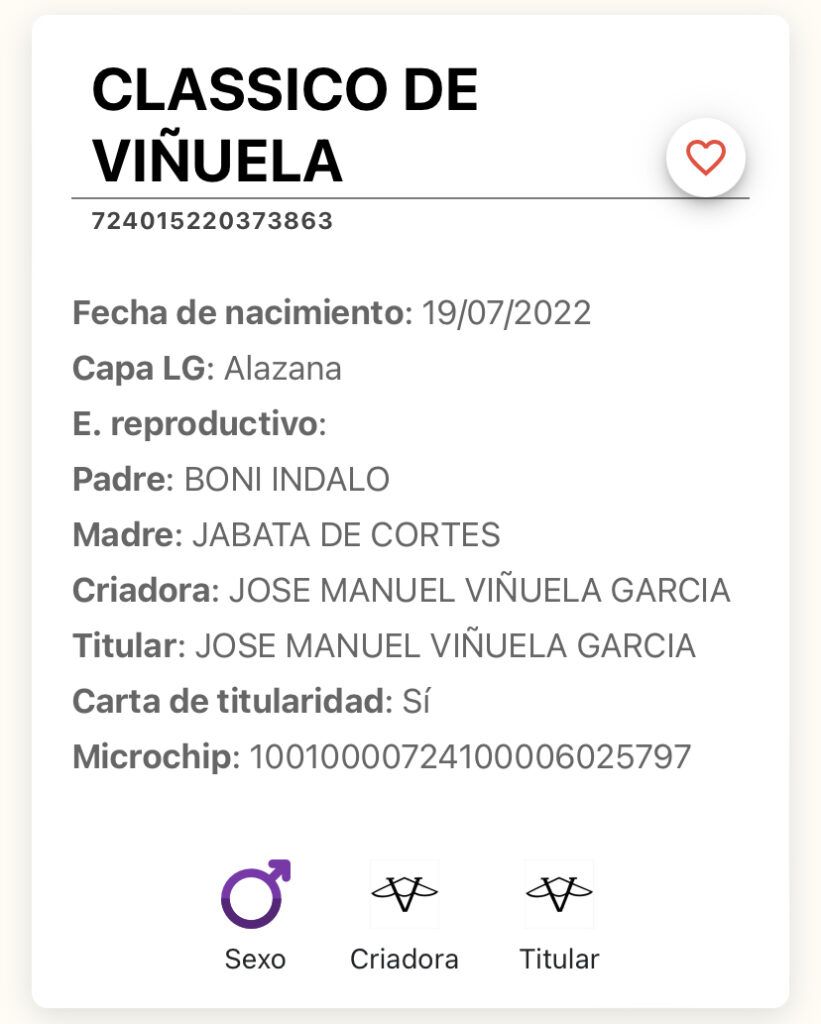 We bet for our broodmare "Jabata de Cortes", a very special mare that every year surprises us with impressive foals, the crossbreeding with our Cremello stallion of baroque line "Boni Indalo". We sensed from her genetic analysis that this cross could give us a magnificent specimen and we were not wrong.
Watching her movements on the dance floor is a pleasure, with an enormous elegance and the strength of the baroque that she carries in her blood.

Classico de Viñuela" has an impressive morphology, inherited from its ancestors, its contrasted genetics, by paternal line, includes specimens such as being grandson of "Cancun Roc", a tremendously recognized specimen in Costa Rica and the entire Latin American continent.
Or by maternal line, lines from the magnificent "Escalera" stud.
Undoubtedly a great specimen is expected from this "Classico de Viñuela".
We accept reservations and ship worldwide, we take care of all documentation and arrangements.
We attend exclusively to our clients in a personalized way.
Send 𝗪𝗵𝗮𝘁𝘀𝗔𝗽𝗽 +𝟯𝟰 𝟲𝟯𝟱 𝟲𝟲𝟭𝟬 𝟯𝟮𝟭para any information about specimens or prices, we will be glad to help you.
🏆 🐴 𝐠𝐮𝐚𝐫𝐚𝐧𝐭𝐞𝐞 𝐨𝐟 𝐪𝐮𝐚𝐥𝐢𝐭𝐲, 𝐩𝐫𝐨𝐟𝐞𝐬𝐬𝐢𝐨𝐧𝐚𝐥𝐢𝐬𝐦 𝐚𝐧𝐝 𝐩𝐫𝐞𝐬𝐭𝐢𝐠𝐞. 𝐇𝐮𝐧𝐝𝐫𝐞𝐝𝐬 𝐨𝐟 𝐜𝐮𝐬𝐭𝐨𝐦𝐞𝐫𝐬 𝐚𝐫𝐨𝐮𝐧𝐝 𝐭𝐡𝐞 𝐰𝐨𝐫𝐥𝐝 𝐞𝐧𝐝𝐨𝐫𝐬𝐞 𝐮𝐬 ⭐⭐⭐⭐⭐
📸 All images by www.fotografiaequina.es