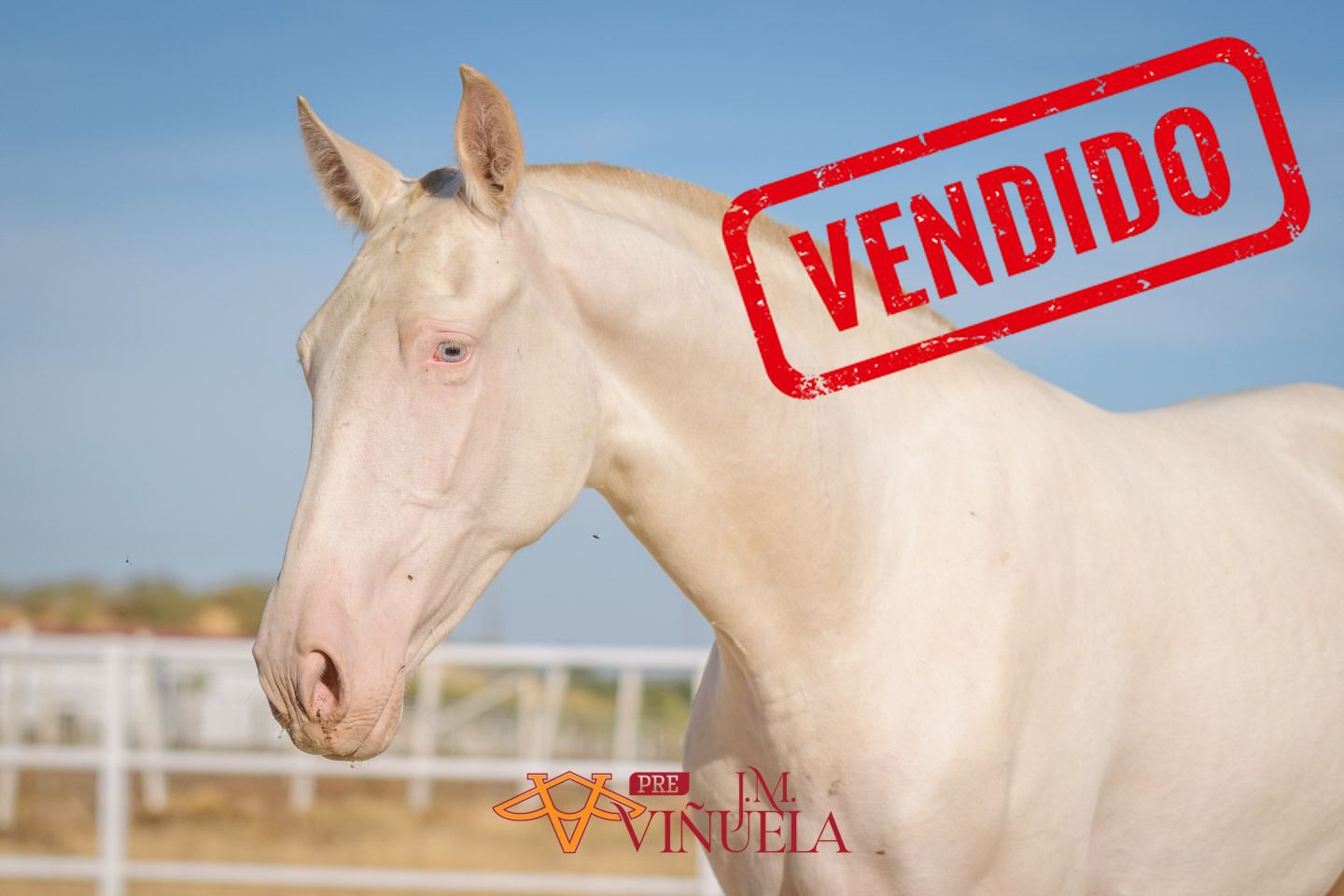 SE Viena (Sold)
This marvel is "SE Viena" a Perlina filly born 02/02/2021.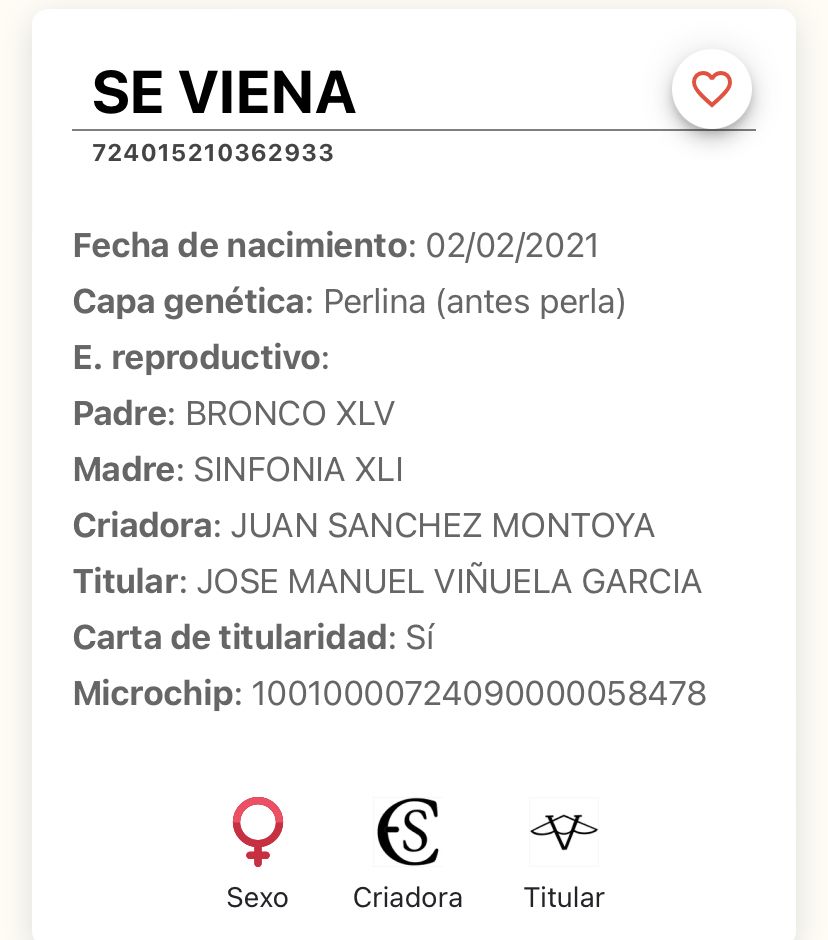 At her young age, she already stands out in a big way and it is impressive to see her in action.
Morphology, height and movements, he has it all and as it could not be less, always looking for the best quality for our customers, he is a descendant of the best lines within the diluted layers.
Horses such as "Bronco PM" or "Revoltoso XXIX" in his paternal line, are reference horses in the diluted layers.
"Sinfonía XLI" is her dam, one of our best broodmares in the stud.
"Moret II" and "Bienvenido IV" are in their mother line, quality all around.

"SE Vienna" will be pure gold for its next owner, do not miss the opportunity.
We accept reservations and ship worldwide, we take care of all documentation and arrangements.
We attend exclusively to our clients in a personalized way.
Send 𝗪𝗵𝗮𝘁𝘀𝗔𝗽𝗽 +𝟯𝟰 𝟲𝟯𝟱 𝟲𝟲𝟭𝟬 𝟯𝟮𝟭para any information about specimens or prices, we will be glad to help you.
🏆 🐴 𝐠𝐮𝐚𝐫𝐚𝐧𝐭𝐞𝐞 𝐨𝐟 𝐪𝐮𝐚𝐥𝐢𝐭𝐲, 𝐩𝐫𝐨𝐟𝐞𝐬𝐬𝐢𝐨𝐧𝐚𝐥𝐢𝐬𝐦 𝐚𝐧𝐝 𝐩𝐫𝐞𝐬𝐭𝐢𝐠𝐞. 𝐇𝐮𝐧𝐝𝐫𝐞𝐝𝐬 𝐨𝐟 𝐜𝐮𝐬𝐭𝐨𝐦𝐞𝐫𝐬 𝐚𝐫𝐨𝐮𝐧𝐝 𝐭𝐡𝐞 𝐰𝐨𝐫𝐥𝐝 𝐞𝐧𝐝𝐨𝐫𝐬𝐞 𝐮𝐬 ⭐⭐⭐⭐⭐
📸 All images by www.fotografiaequina.es