Creador JV (Sold)
"Creador JV", one of the foals that have impressed us the most with their movements.
A spectacle to see him on the track, perfect movements, clean, rhythmic, very clear, a luxury for the eyes.
Born 12/04/2018 coat dapple-grey, in our stud son of our great bull stallion, "Sir Zanzibar" and "Creadora II".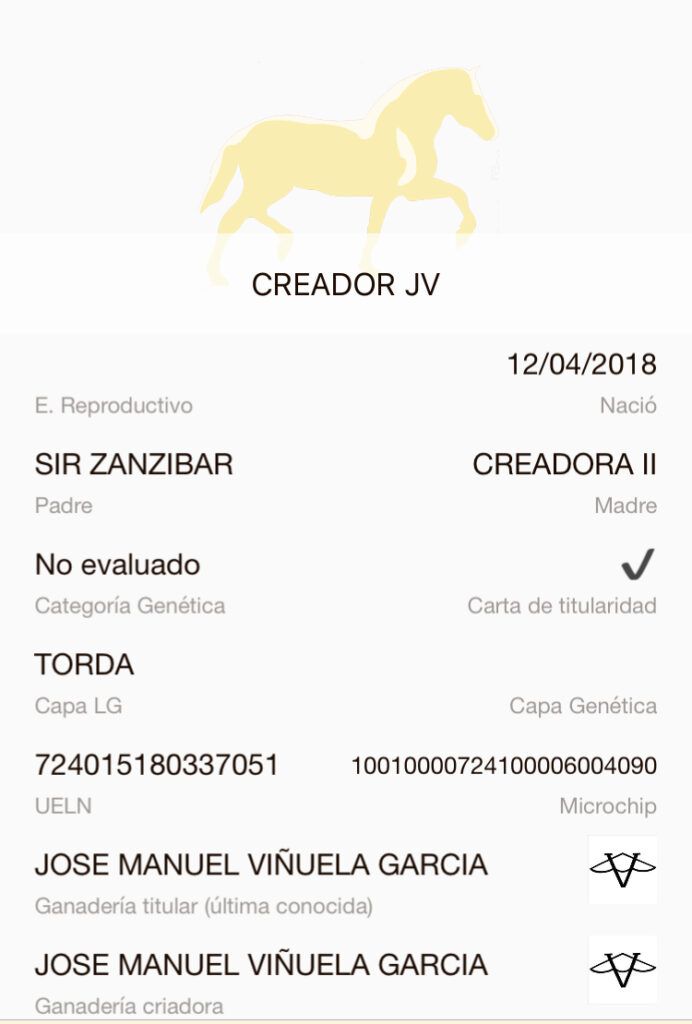 The origins of this colt are among the best. Descendant of the best PRE lines of the last years, by paternal line we can highlight specimens such as "Gavilan XXIX" and "Yaco II" and a great mare internationally awarded in multiple competitions for her movements "Tercia-JEM", currently one of the best and most prestigious stud farms in Mexico.
By maternal line, his origins are the Yeguada José Luis de La Escalera, a guarantee of maximum quality, like his grandfather "Romero XVIII".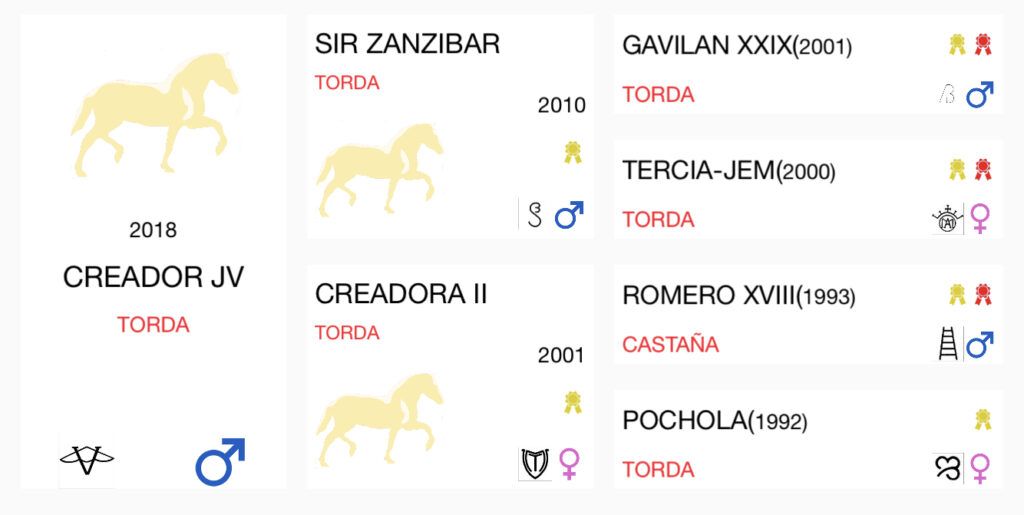 With movements that invite to dressage and a magnificent morphology and character, we are sure that "Creador JV" will be the delight of those who wish to acquire him.
Available for sale at Yeguada Viñuela.
We like to serve our customers in a personalized way.
Send 𝗪𝗵𝗮𝘁𝘀𝗔𝗽𝗽 +𝟯𝟰 𝟲𝟯𝟱 𝟲𝟭𝟬 𝟯𝟮𝟭 for any information about specimens or prices, we will be pleased to assist you.
We accept reservations and ship worldwide, we take care of all documentation and arrangements.
🏆🐴𝗤𝘂𝗮𝗹𝗶𝘁𝘆 𝗮𝗻𝗱 𝗣𝗿𝗼𝗳𝗲𝘀𝘀𝗶𝗼𝗻𝗮𝗹𝗶𝘀𝗺🐴🏆
📸 All images by www.fotografiaequina.es