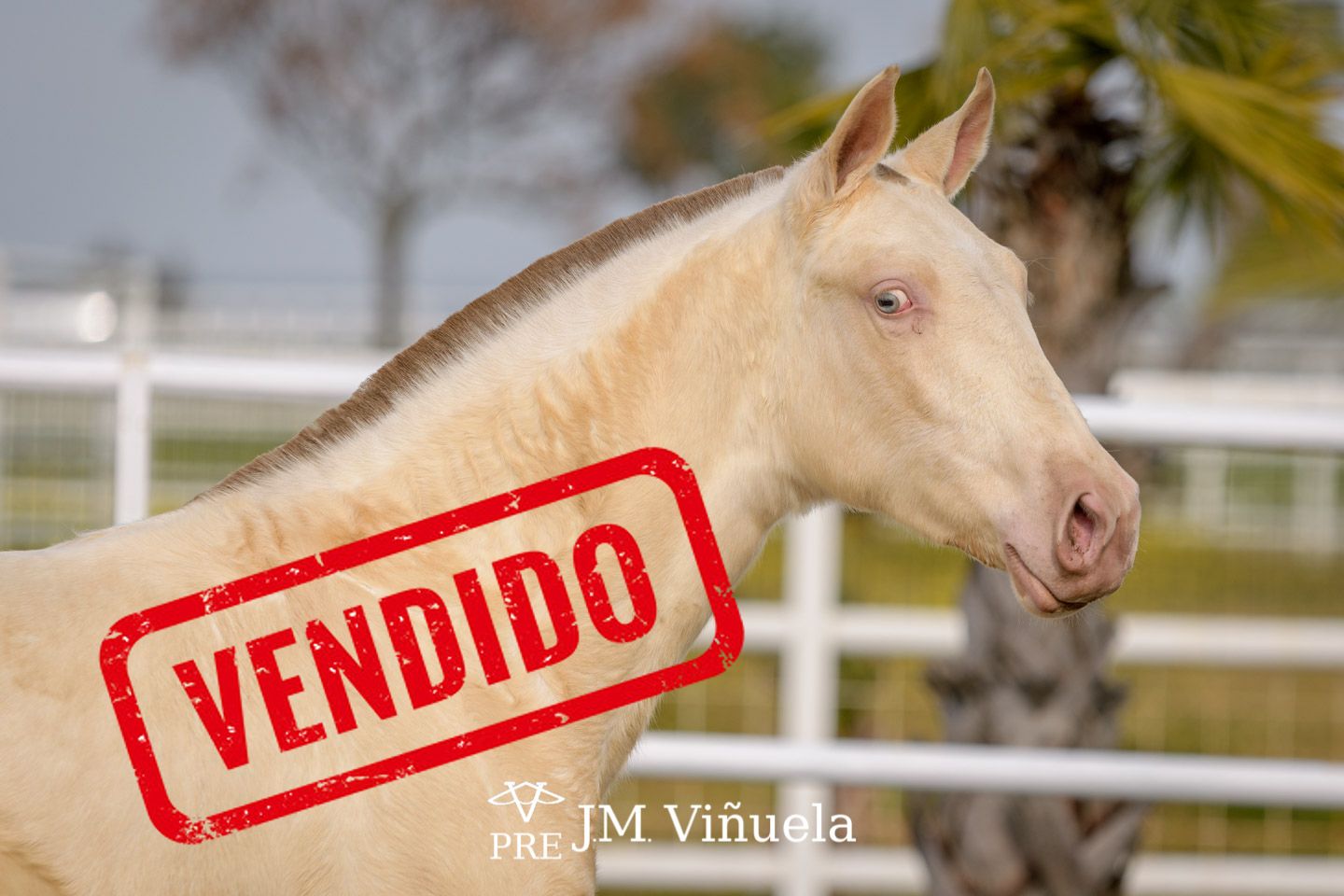 Giralda de Viñuela (Sold)
"Giralda de Viñuela" born in our home 17/03/2020 is a pearly coated filly very much in the breed.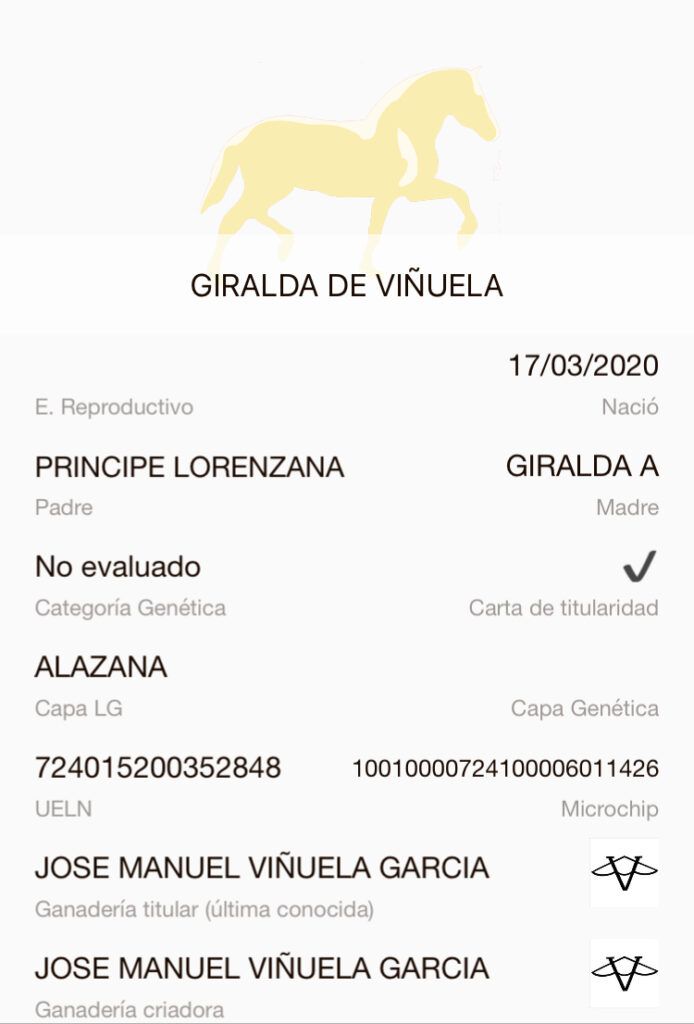 A lot of class, a lot of power, a spectacular morphology and movements that amaze when you see them.
A filly with a lot of style, calm but powerful movements and a magnificent character.
Daughter of "Príncipe de Lorenzana" descendant of two clear and exceptional lines such as "Nobleza del Guadiana" and "Paco Marti".
With specimens in his family tree such as the classified "Gento" or "Carmelo II".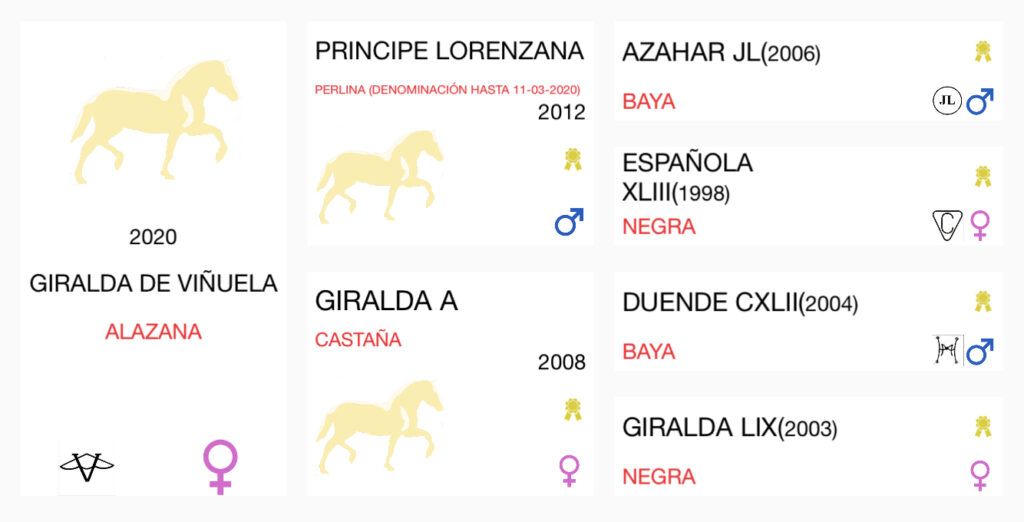 A new horse from Yeguada J.M. Viñuela
We like to serve our customers in a personalized way.
Send 𝗪𝗵𝗮𝘁𝘀𝗔𝗽𝗽 +𝟯𝟰 𝟲𝟯𝟱 𝟲𝟭𝟬 𝟯𝟮𝟭 for any information about specimens or prices, we will be pleased to assist you.
We accept reservations and ship worldwide, we take care of all documentation and arrangements.
🏆🐴 𝗤𝘂𝗮𝗹𝗶𝘁𝘆 𝗮𝗻𝗱 𝗣𝗿𝗼𝗳𝗲𝘀𝘀𝗶𝗼𝗻𝗮𝗹𝗶𝘀𝗺🐴🏆
📸 All images by www.fotografiaequina.es