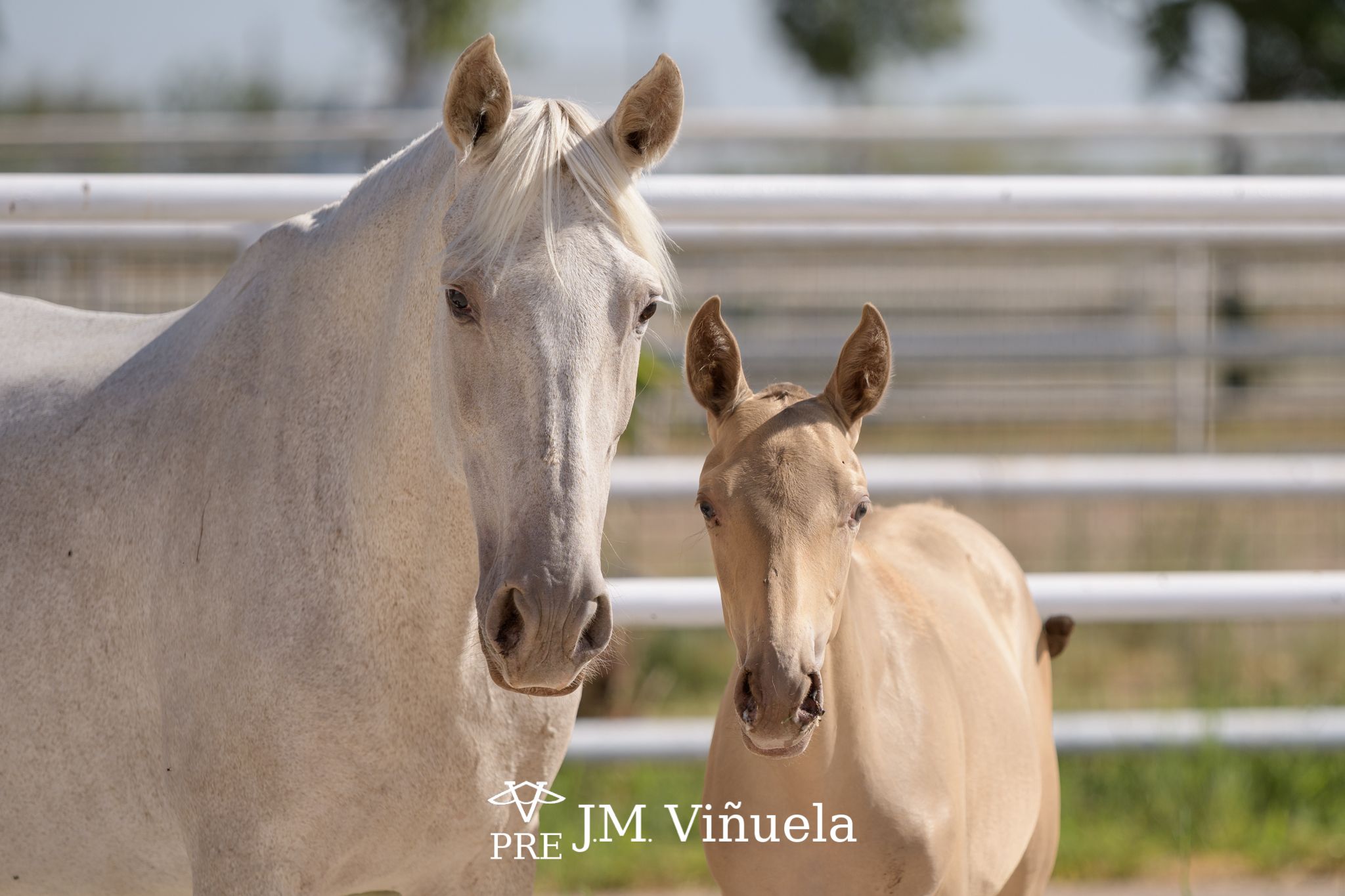 Elvys de Viñuela (Sold)
This colt is "Elvys de Viñuela" together with his mother "Silmaril Vela"
It is a spectacular Isabelo color colt that was acquired by his owner before his birth.
We had an order from our client, we made a genetic study of both the stallion and the mare to ensure maximum compatibility and we made the necessary crosses so that our client would have his colt Isabelo before his birth.
We adapt to the requests of our clients and take care of every detail for their full satisfaction, the result, as you can see is a colt marvel.
We ship all over the world and we take care of everything necessary.
We currently have more than 200 specimens of all colours for sale, so you can choose from a wide range.
We like to serve our customers in a personalized way, so we prefer that you send us WhatsApp +34 635 610 321 and give you information and prices according to your tastes and preferences.
📸 All images by www.fotografiaequina.es