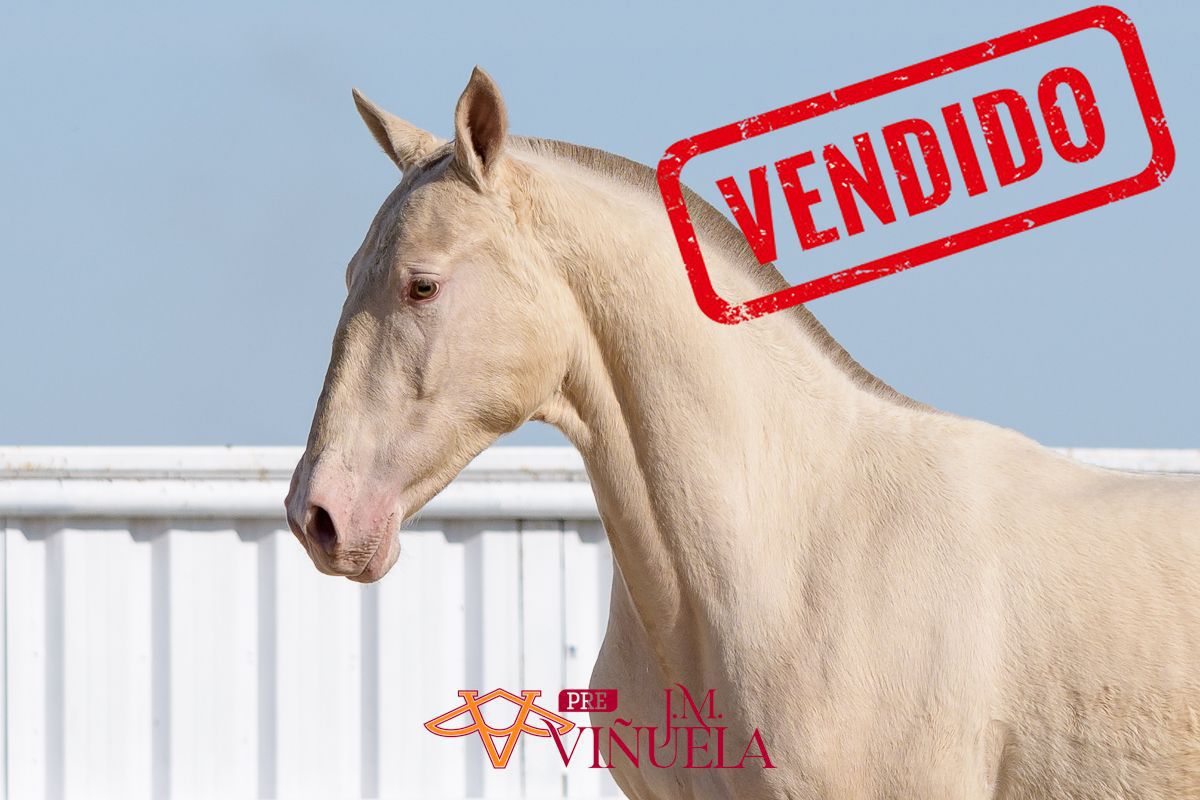 Gaditano de Viñuela (Sold)
This is "Gaditano de Viñuela" a wonderful colt Baya Perla born on 18/08/2021.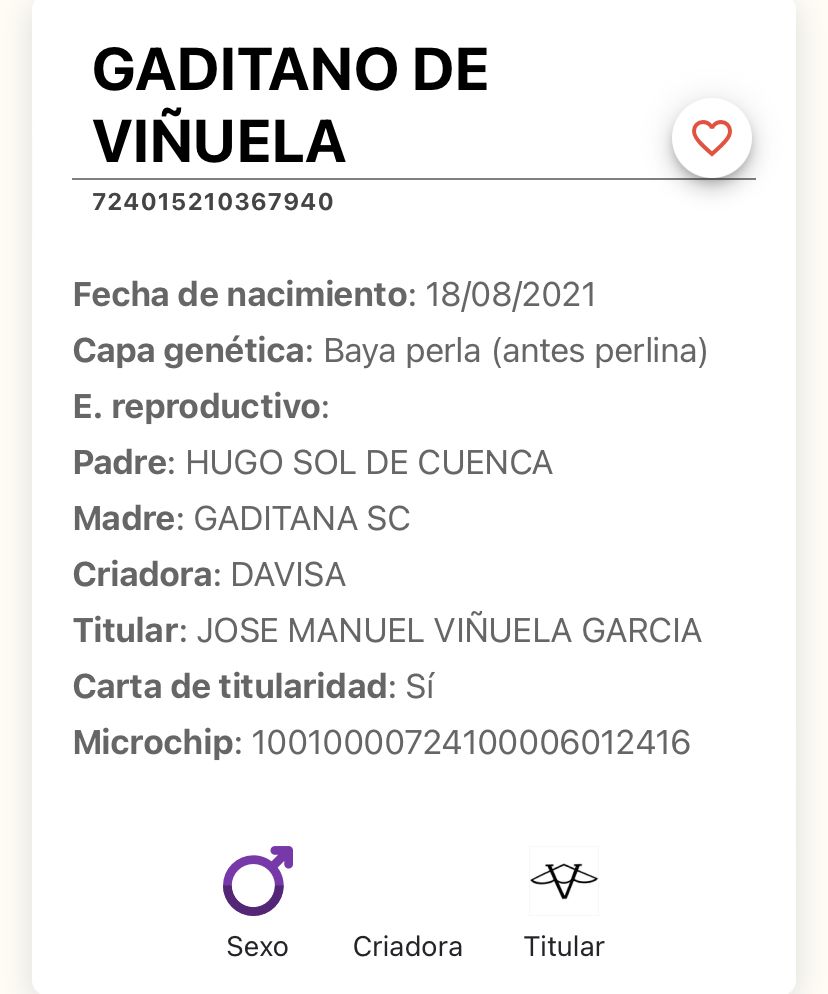 "Gaditano de Viñuela" has something that "no se pue aguantá" and that is that his movements are some of the best we have seen.
When we say that a colt flies over the track, in this case it could not be more true, just look at the pictures and you will see that his trot is very high, keeping all his limbs in the air for a long time, producing an incredibly beautiful movement.
But its morphology is also beautiful, with a first class bone structure and a spectacular face and neck.
His genealogical tree is not far behind, son of "Hugo sol de Cuenca" stallion of Isabela coat coming from horses such as "Revoltoso XXIX" and "Lastur", mythical horses of the breed.
In his maternal line, in addition to repeating "Revoltoso XXIX", he has among his ancestors such as "Chanel XI" and "Luminoso PM" from the renowned stud "Paco Marti".

"Gaditano de Viñuela" is a sure value, he has it all and in a few years we will see that he will be a top horse.
We accept reservations and ship worldwide, we take care of all documentation and arrangements.
We attend exclusively to our clients in a personalized way.
Send 𝗪𝗵𝗮𝘁𝘀𝗔𝗽𝗽𝗽 for any information about specimens or prices, we will be glad to help you.
🏆 🐴 𝐑𝐞𝐣𝐞𝐜𝐭 𝐢𝐦𝐢𝐭𝐚𝐭𝐢𝐨𝐧𝐬, 𝐰𝐞 𝐚𝐫𝐞 𝐚𝐠𝐮𝐚𝐫𝐚𝐧𝐭𝐞𝐞 𝐨𝐟 𝐪𝐮𝐚𝐥𝐢𝐭𝐲, 𝐩𝐫𝐨𝐟𝐞𝐬𝐬𝐢𝐨𝐧𝐚𝐥𝐢𝐬𝐦 𝐚𝐧𝐝 𝐩𝐫𝐞𝐬𝐭𝐢𝐠𝐞. 𝐇𝐮𝐧𝐝𝐫𝐞𝐝𝐬 𝐨𝐟 𝐜𝐮𝐬𝐭𝐨𝐦𝐞𝐫𝐬 𝐚𝐫𝐨𝐮𝐧𝐝 𝐭𝐡𝐞 𝐰𝐨𝐫𝐥𝐝 𝐞𝐧𝐝𝐨𝐫𝐬𝐞 𝐮𝐬 ⭐⭐⭐⭐⭐
📸 All images by www.fotografiaequina.es