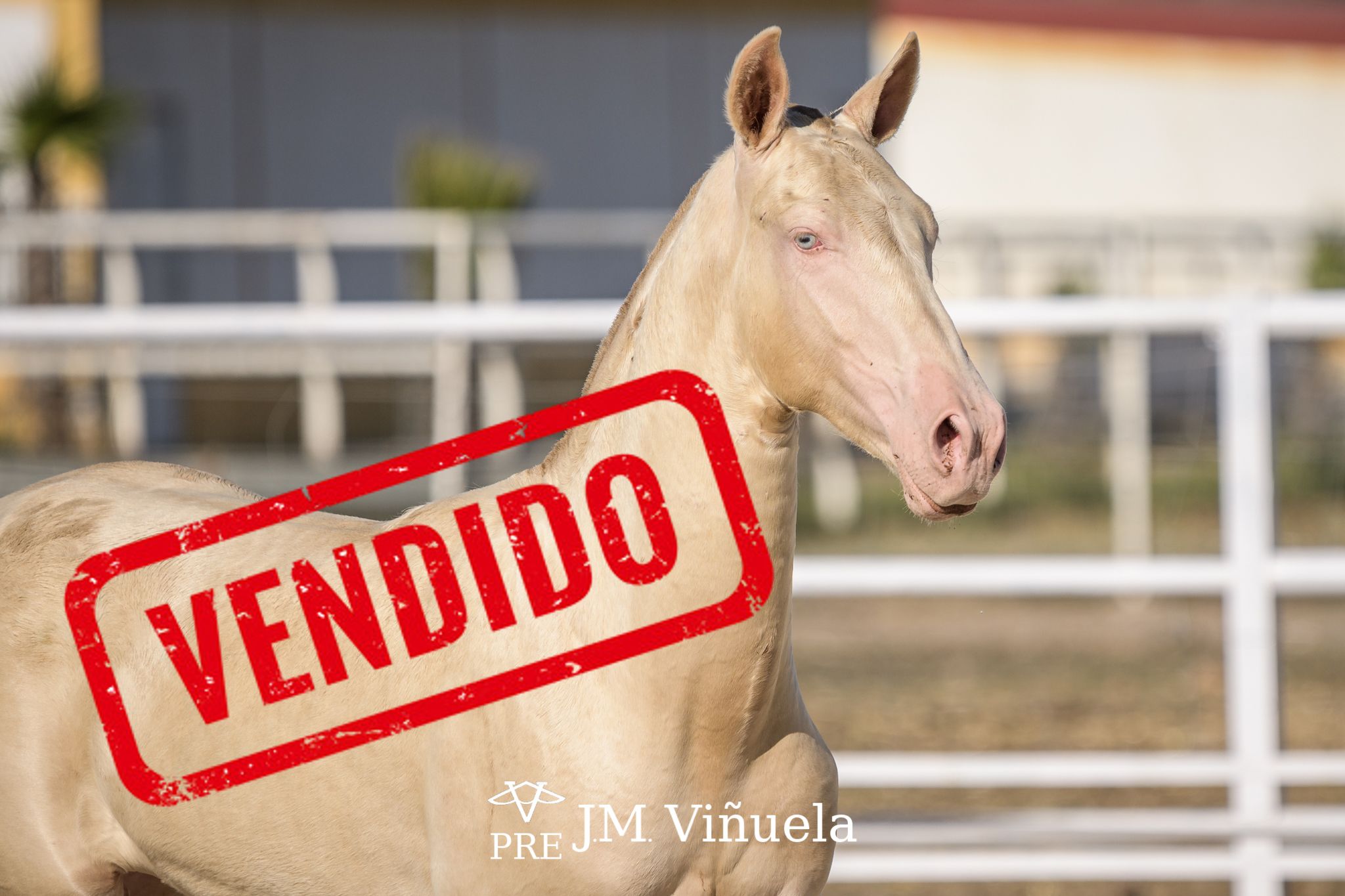 Gaditano HS III (Sold)
Another wonderful foal Perlino (new nomenclature) celebrates its years in our stud.
We present to you "Gaditano HS III" today is one year old and exudes elegance on all four sides.
Just seeing him on the track jogging free is a pleasure, he has harmonious and balanced movements.
The morphology of this beautiful foal is extraordinary, it is noted that its genetic origins are of the best quality.
His noble and calm character makes it an enjoyment to work with him.
"Gaditano HS III" is for sale and is also exportable to the whole world as it is free from Piroplasmosis
We have more than 200 horses waiting for you to choose yours, if you want more information do not hesitate to contact us, we also attend via WhatsApp.📞 +34 635 610 321 ✉ info@prejmvinuela.com
All images by www.fotografiaequina.es