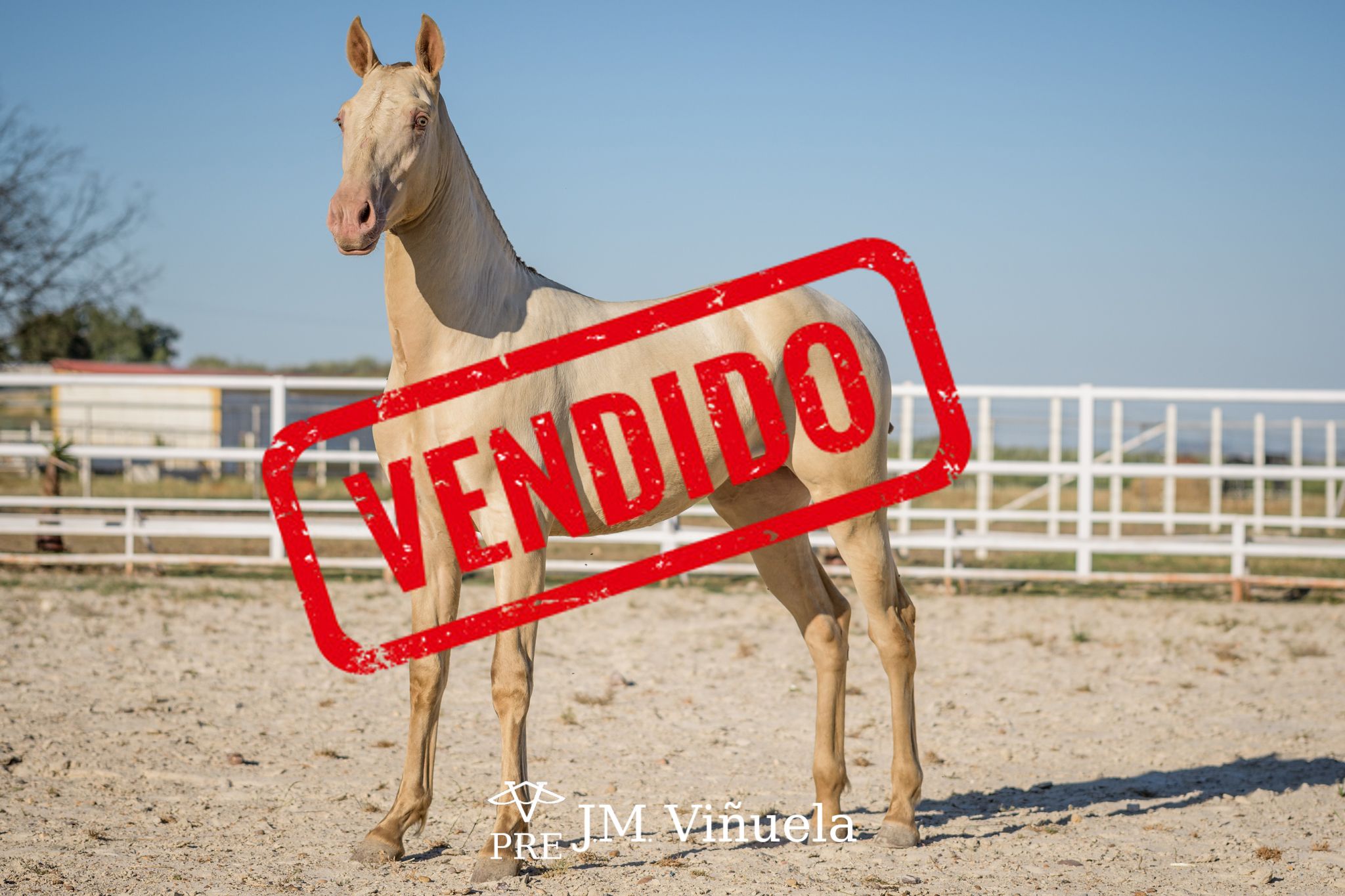 Zafiro SC (Sold)
This spectacular one-year-old colt is "Zafiro SC", you just have to see that we are facing a future champion stud.
Its morphology stands out in all its sections, it is a real beauty.
Perlino coat foal (cr / prl) with a small "e" in its genotype, a highly sought after and exclusive feature.
His genetic line cannot be less incredible, coming from the "Lastur" line, both from the maternal and paternal lines, guarantee of contracted genetics.
"Zafiro SC" is for sale at Yeguada J.M. Viñuela, and we can export it to the whole world as it is free from Piroplasmosis. We take care of absolutely everything, permits, documentation, transportation etc, you just have to enjoy it.
We have more than 200 horses waiting for you to choose yours, if you want more information do not hesitate to contact us, we also attend via WhatsApp.📞 +34 635 610 321 ✉ info@prejmvinuela.com
All images by www.fotografiaequina.es