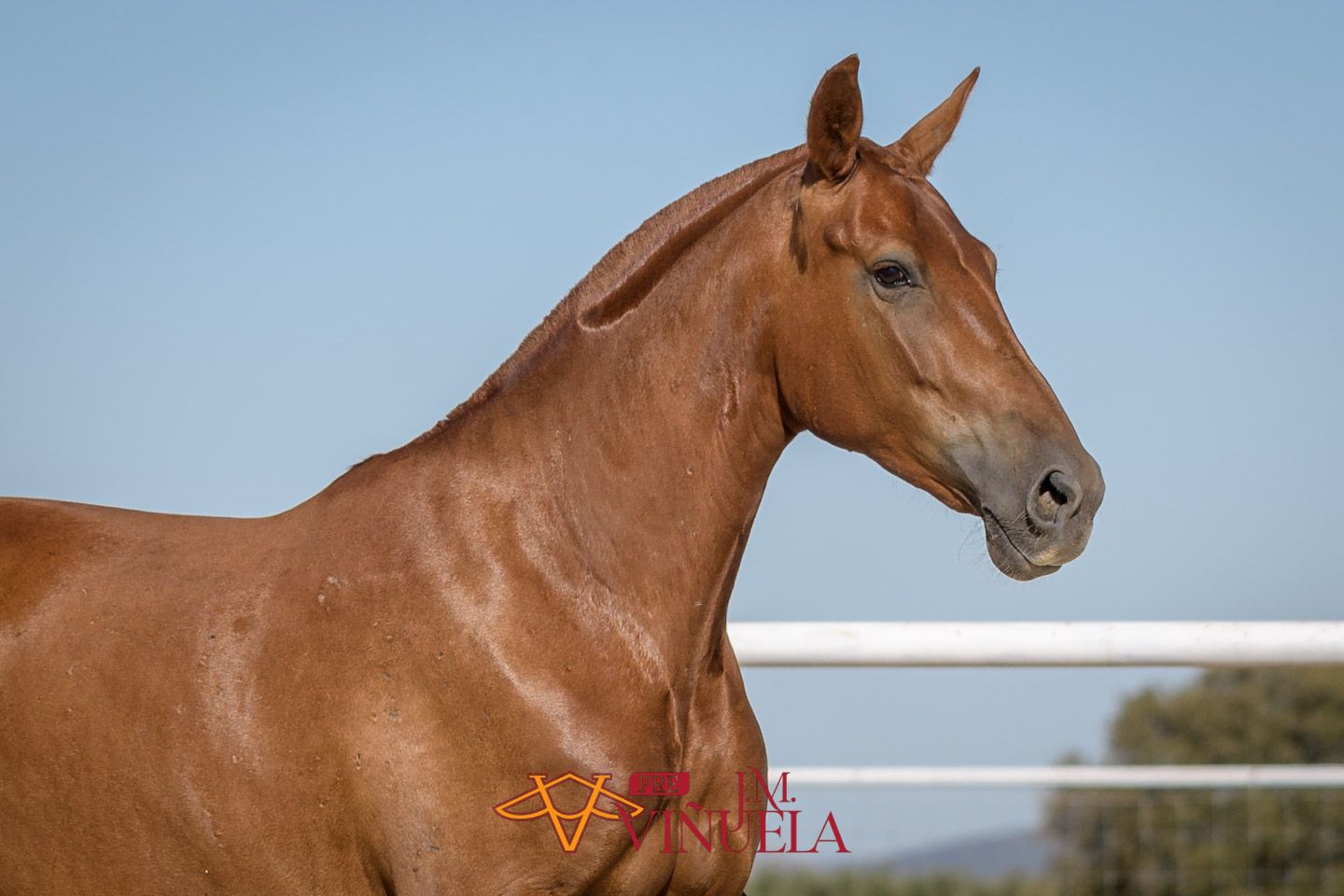 Hierbabuena JL
Today we present a spectacular Alazana mare born on 05/06/2015.
Her name "Hierbabuena JL".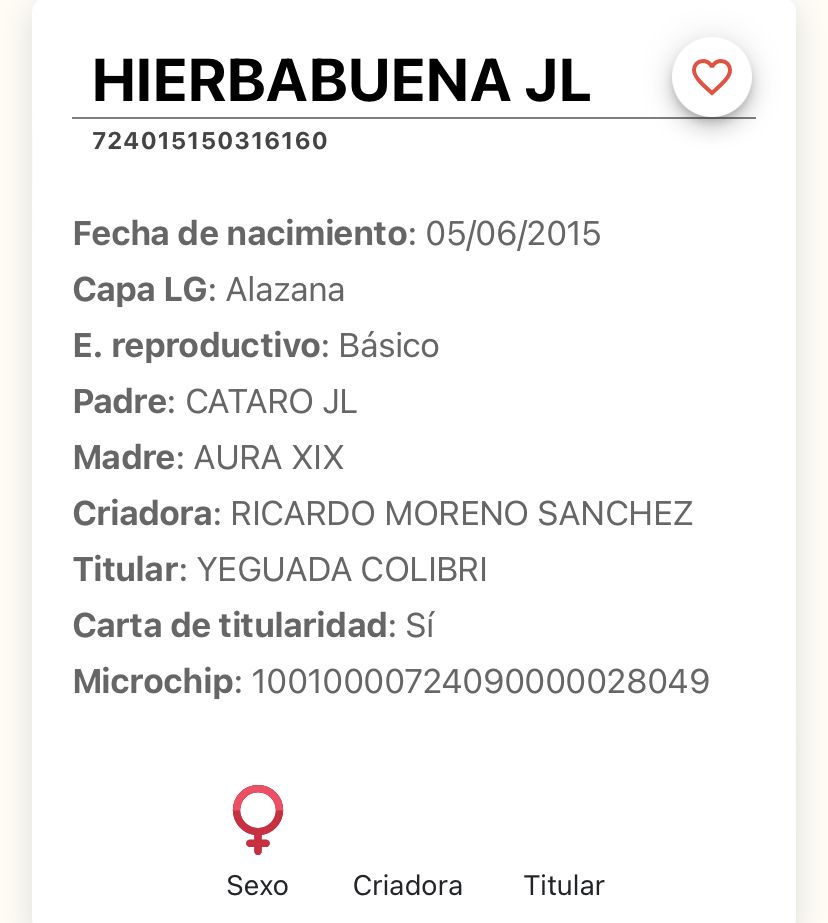 "Hierbabuena JL" has a lot of goodness, it stands out for its quiet and calm character, very comfortable to work with.
Its morphology, baroque type, is one of the lines that are now being requested a lot by customers from Central Europe.
Lots of bone and great bone structure, it shows a spectacular neck.
His movements are very calm and slow, very much in line with his own style, which we are sure he will transmit very well to his offspring.
He has a stupendous family tree, with outstanding specimens such as "Candelero IV" in the paternal line or "Gavilán XXIV" in the maternal line.

In addition, two specimens "Festivo XI" and "Gaviota XXIII" of his ancestors remind us of a great friend and a beautiful person who will always be in our hearts, Mr. Fernando González Solís (r.i.p.).
"Hierbabuena JL" is a mare of guarantee, with whom you can't go wrong and a safe bet for any self-respecting stud.
We accept reservations and ship worldwide, we take care of all documentation and arrangements.
We attend exclusively to our clients in a personalized way.
Send 𝗪𝗵𝗮𝘁𝘀𝗔𝗽𝗽 +𝟯𝟰 𝟲𝟯𝟱 𝟲𝟲𝟭𝟬 𝟯𝟮𝟭para any information about specimens or prices, we will be glad to help you.
🏆 🐴 𝐠𝐮𝐚𝐫𝐚𝐧𝐭𝐞𝐞 𝐨𝐟 𝐪𝐮𝐚𝐥𝐢𝐭𝐲, 𝐩𝐫𝐨𝐟𝐞𝐬𝐬𝐢𝐨𝐧𝐚𝐥𝐢𝐬𝐦 𝐚𝐧𝐝 𝐩𝐫𝐞𝐬𝐭𝐢𝐠𝐞. 𝐇𝐮𝐧𝐝𝐫𝐞𝐝𝐬 𝐨𝐟 𝐜𝐮𝐬𝐭𝐨𝐦𝐞𝐫𝐬 𝐚𝐫𝐨𝐮𝐧𝐝 𝐭𝐡𝐞 𝐰𝐨𝐫𝐥𝐝 𝐞𝐧𝐝𝐨𝐫𝐬𝐞 𝐮𝐬 ⭐⭐⭐⭐⭐
📸 All images by www.fotografiaequina.es