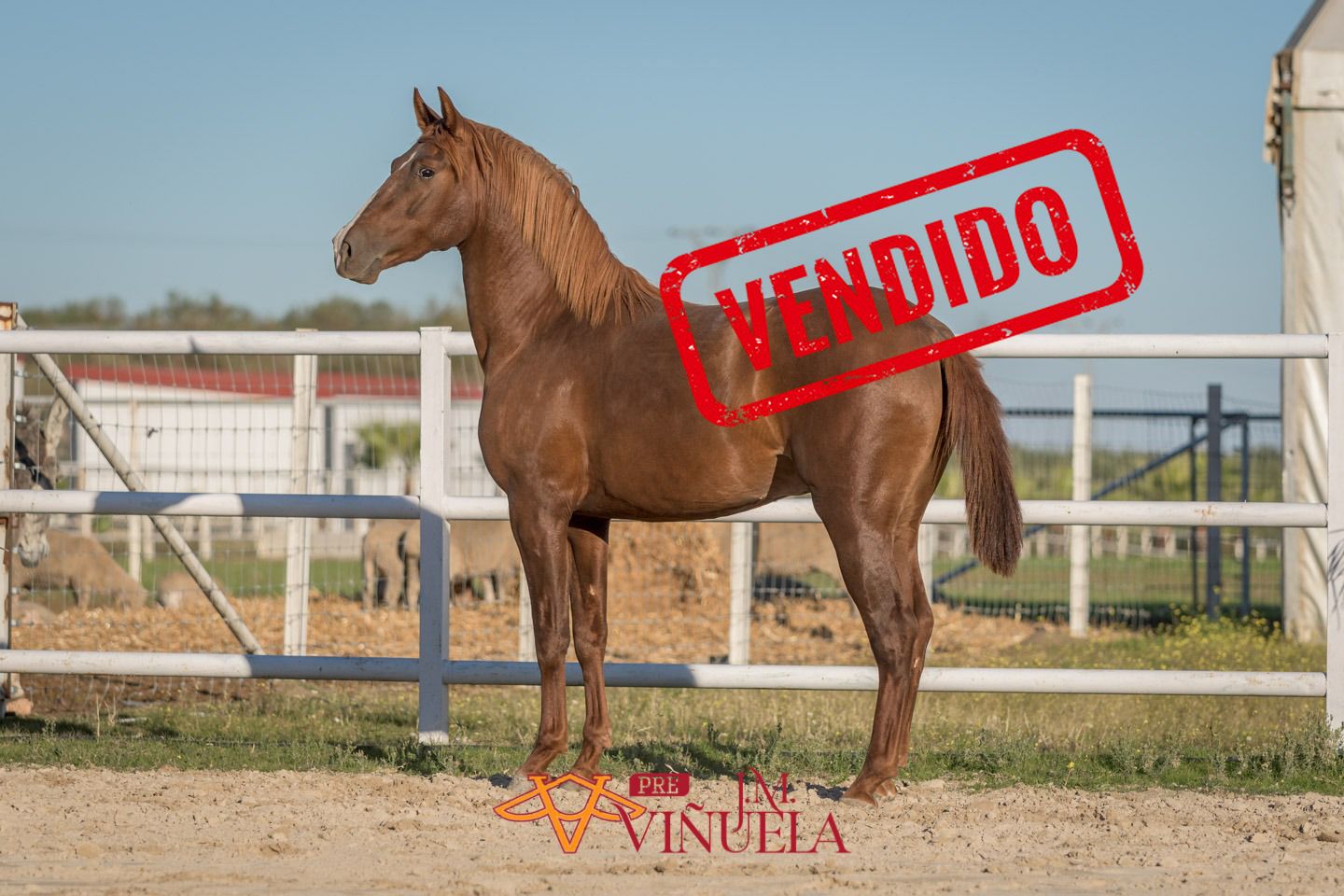 Jamaico de Luna (Sold)
"Jamaico de luna" is a great sorrel colt born on 01/18/2020.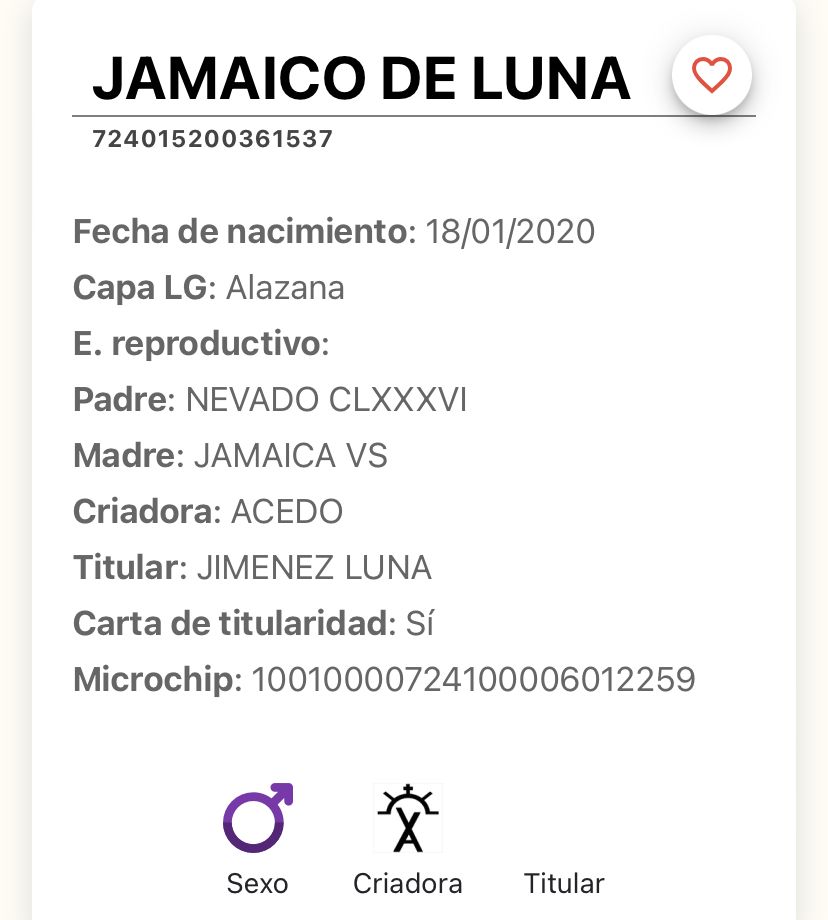 It has a coat that stands out and attracts a lot of attention, with a spectacular bronze color that will undoubtedly be the center of everyone's attention.
His morphological structure is a marvel, highlighting a neck arch and an incredible chest, making a first class front pectoral set.
Another of his strong points is his movements, being very slow and elegant and innate, it is clear that his origins have given him this class.
Because if we talk about origins, "Jamaico de luna" can boast a lot of them.
Son of the great Bayo stallion "Nevado CLXXXVI" and Paco Marti origins as "Emir PM" or "Divo PM" in the paternal line.
In the maternal line, very outstanding specimens within the PRE, such as "Cascanueces III" and the famous and award-winning "Educado X".

"Jamaico de luna" is a dream, a desire, an illusion. A quality colt that will delight his new owner.
We accept reservations and ship worldwide, we take care of all documentation and arrangements.
We attend exclusively to our clients in a personalized way.
Send 𝗪𝗵𝗮𝘁𝘀𝗔𝗽𝗽𝗽 for any information about specimens or prices, we will be glad to help you.
The prestige, quality and professionalism of our stud farm endorse us, with hundreds of satisfied customers all over the world.
🏆🐴 Quality and Professionalism🐴🏆
📸 All images by www.fotografiaequina.es