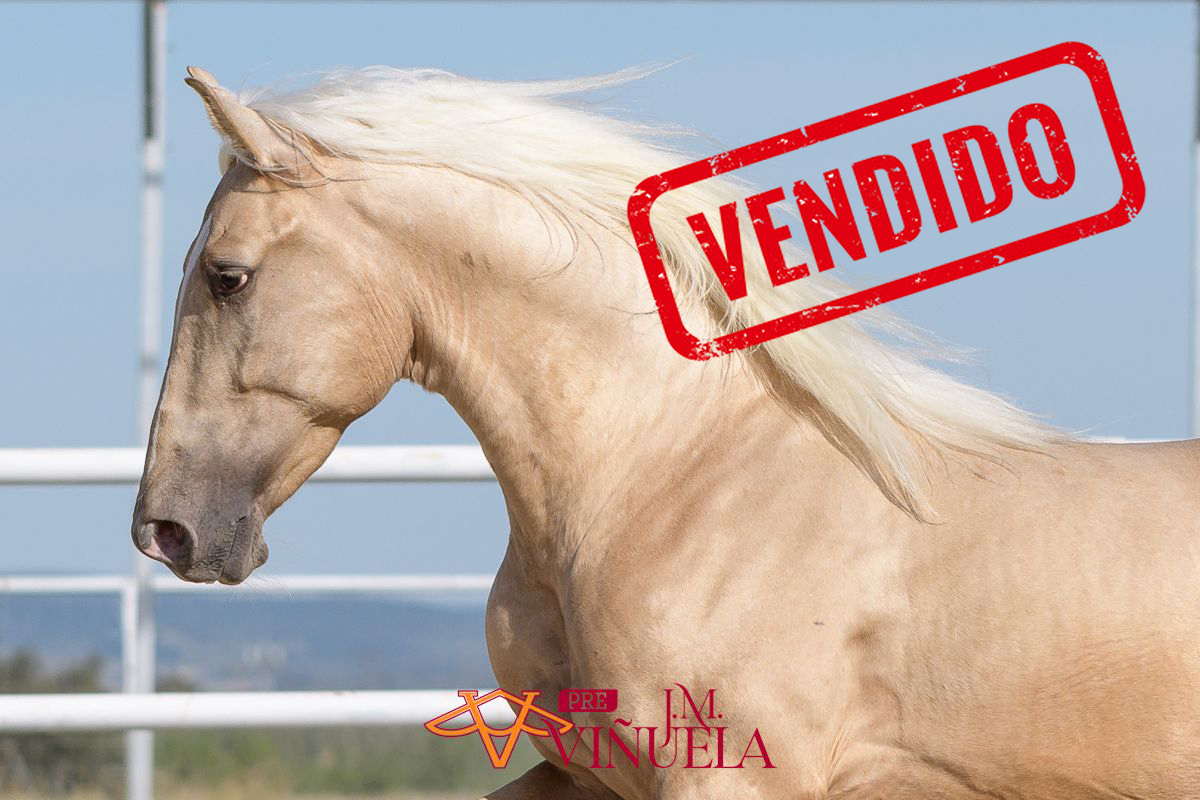 Kevin JMP (Sold)
Today we are talking about a colt that is already making a name for himself despite being just over two years old, born on 05/17/2020 and with a beautiful Palomino coat.
This is "Kevin JMP"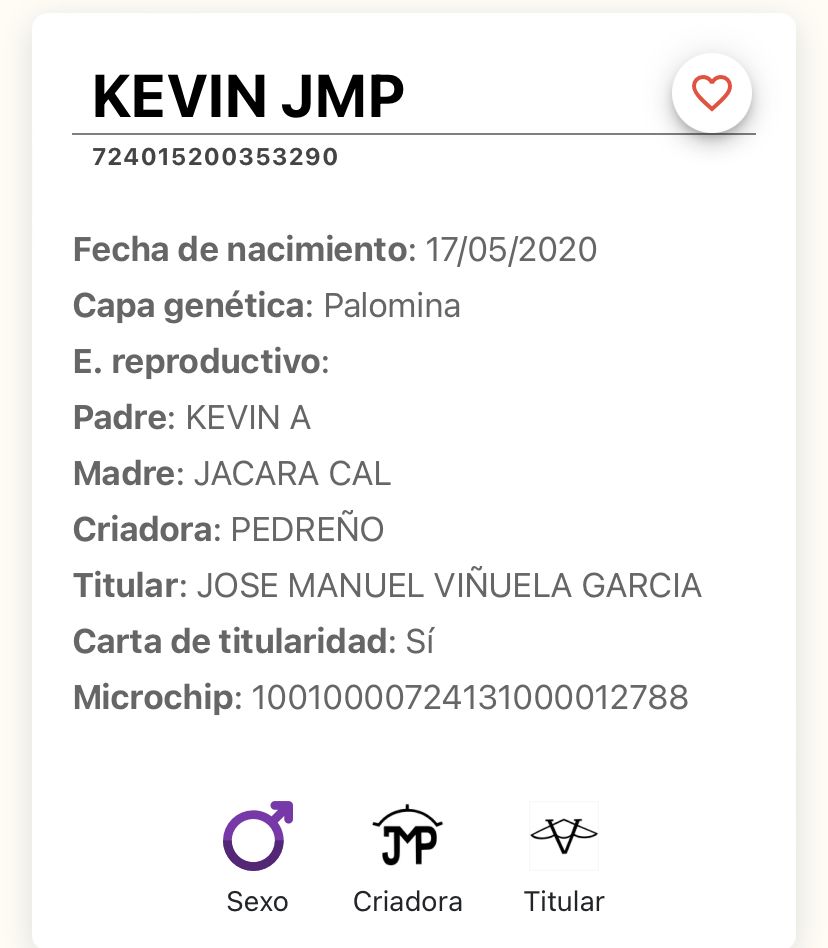 Very much in the morphology of the breed, it stands out for a spectacular front end, very harmonious, face, neck, chest. A very powerful hindquarters and a perfect length of limbs in harmony with the whole body. A perfect set.
His movements are very powerful, but completely controlled, whenever he goes out on the track he knows the limits perfectly and does not make strange movements, we believe he will be a very good dressage horse.
The key to all this lies in his origins. Descendant by paternal line of "Claudio Vives", a reference in the PRE dilute coat, a guarantee of origins.
And in his maternal line, we find the most TOP of the PRE, "Armas Tarugo", "Escarzo", "Superior II" and "Vinatero III".
A pedigree of the breed that very few animals can show. A guarantee of the highest quality.
We accept reservations and ship worldwide, we take care of all documentation and arrangements.
We attend exclusively to our clients in a personalized way.
Send 𝗪𝗵𝗮𝘁𝘀𝗔𝗽𝗽 +𝟯𝟰 𝟲𝟯𝟱 𝟲𝟲𝟭𝟬 𝟯𝟮𝟭para any information about specimens or prices, we will be glad to help you.
🏆 🐴 𝐠𝐮𝐚𝐫𝐚𝐧𝐭𝐞𝐞 𝐨𝐟 𝐪𝐮𝐚𝐥𝐢𝐭𝐲, 𝐩𝐫𝐨𝐟𝐞𝐬𝐬𝐢𝐨𝐧𝐚𝐥𝐢𝐬𝐦 𝐚𝐧𝐝 𝐩𝐫𝐞𝐬𝐭𝐢𝐠𝐞. 𝐇𝐮𝐧𝐝𝐫𝐞𝐝𝐬 𝐨𝐟 𝐜𝐮𝐬𝐭𝐨𝐦𝐞𝐫𝐬 𝐚𝐫𝐨𝐮𝐧𝐝 𝐭𝐡𝐞 𝐰𝐨𝐫𝐥𝐝 𝐞𝐧𝐝𝐨𝐫𝐬𝐞 𝐮𝐬 ⭐⭐⭐⭐⭐
📸 All images by www.fotografiaequina.es