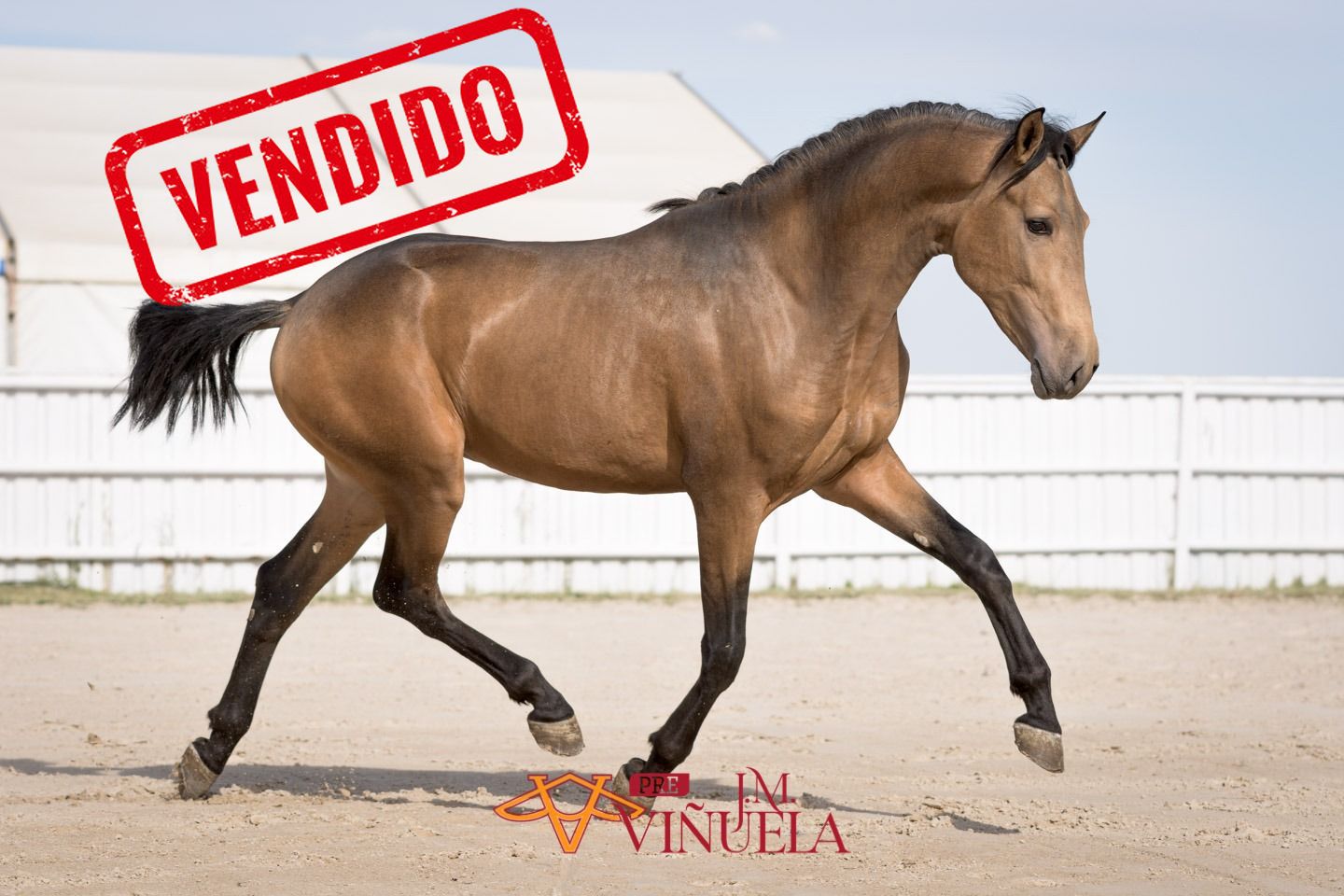 Olg Fabuloso IV (Sold)
Today we present "Olg Fabuloso IV", a bay colt with a small e in his genotype, born on 02/15/2020.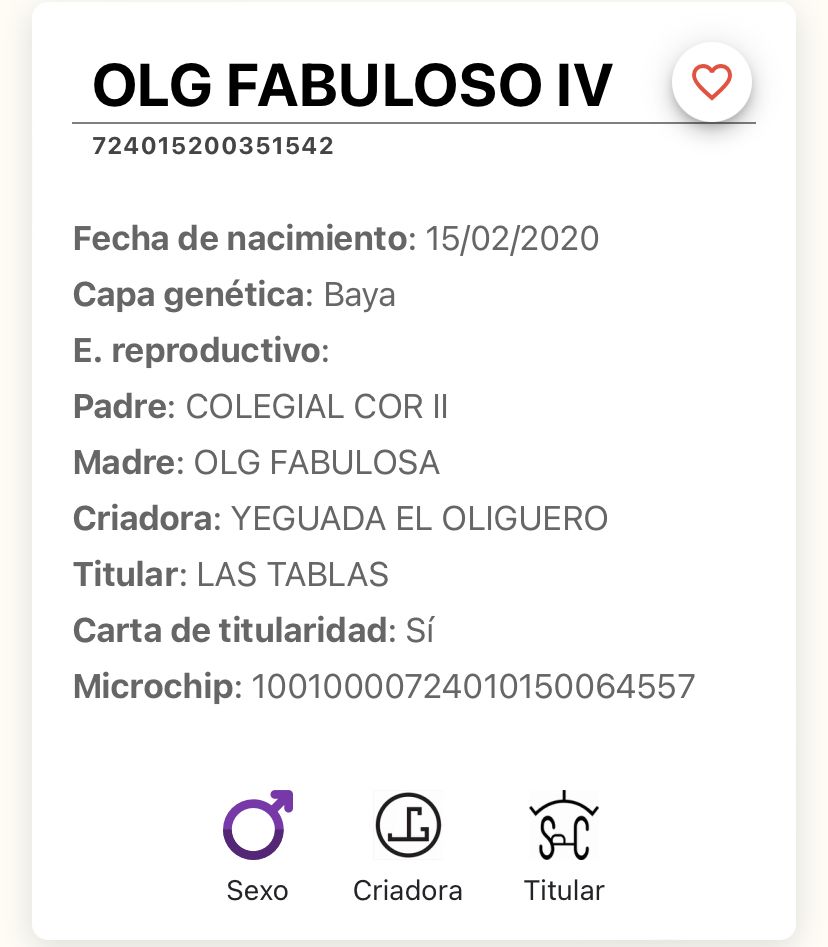 At his young age, his height of 1.63 m. and his impressive morphology, very typical of the breed, with an enviable bone structure, stand out very much.
The movements are marvelous, elegant as well as powerful, a pleasure to see him on the track.
In his origins he is a descendant of Yeguada La Yedra and Paco Marti in his paternal line and in his maternal line "Tymus" of "Hermanos Camacho Benítez" and "Pestillo" of Yeguada Militar, a guarantee of good genetics in dilute coat.
We accept reservations and ship worldwide, we take care of all documentation and arrangements.
We attend exclusively to our clients in a personalized way.
Send 𝗪𝗵𝗮𝘁𝘀𝗔𝗽𝗽𝗽 for any information about specimens or prices, we will be glad to help you.
🏆 🐴 𝐑𝐞𝐣𝐞𝐜𝐭 𝐢𝐦𝐢𝐭𝐚𝐭𝐢𝐨𝐧𝐬, 𝐰𝐞 𝐚𝐫𝐞 𝐚𝐠𝐮𝐚𝐫𝐚𝐧𝐭𝐞𝐞 𝐨𝐟 𝐪𝐮𝐚𝐥𝐢𝐭𝐲, 𝐩𝐫𝐨𝐟𝐞𝐬𝐬𝐢𝐨𝐧𝐚𝐥𝐢𝐬𝐦 𝐚𝐧𝐝 𝐩𝐫𝐞𝐬𝐭𝐢𝐠𝐞. 𝐇𝐮𝐧𝐝𝐫𝐞𝐝𝐬 𝐨𝐟 𝐜𝐮𝐬𝐭𝐨𝐦𝐞𝐫𝐬 𝐚𝐫𝐨𝐮𝐧𝐝 𝐭𝐡𝐞 𝐰𝐨𝐫𝐥𝐝 𝐞𝐧𝐝𝐨𝐫𝐬𝐞 𝐮𝐬 ⭐⭐⭐⭐⭐
📸 All images by www.fotografiaequina.es