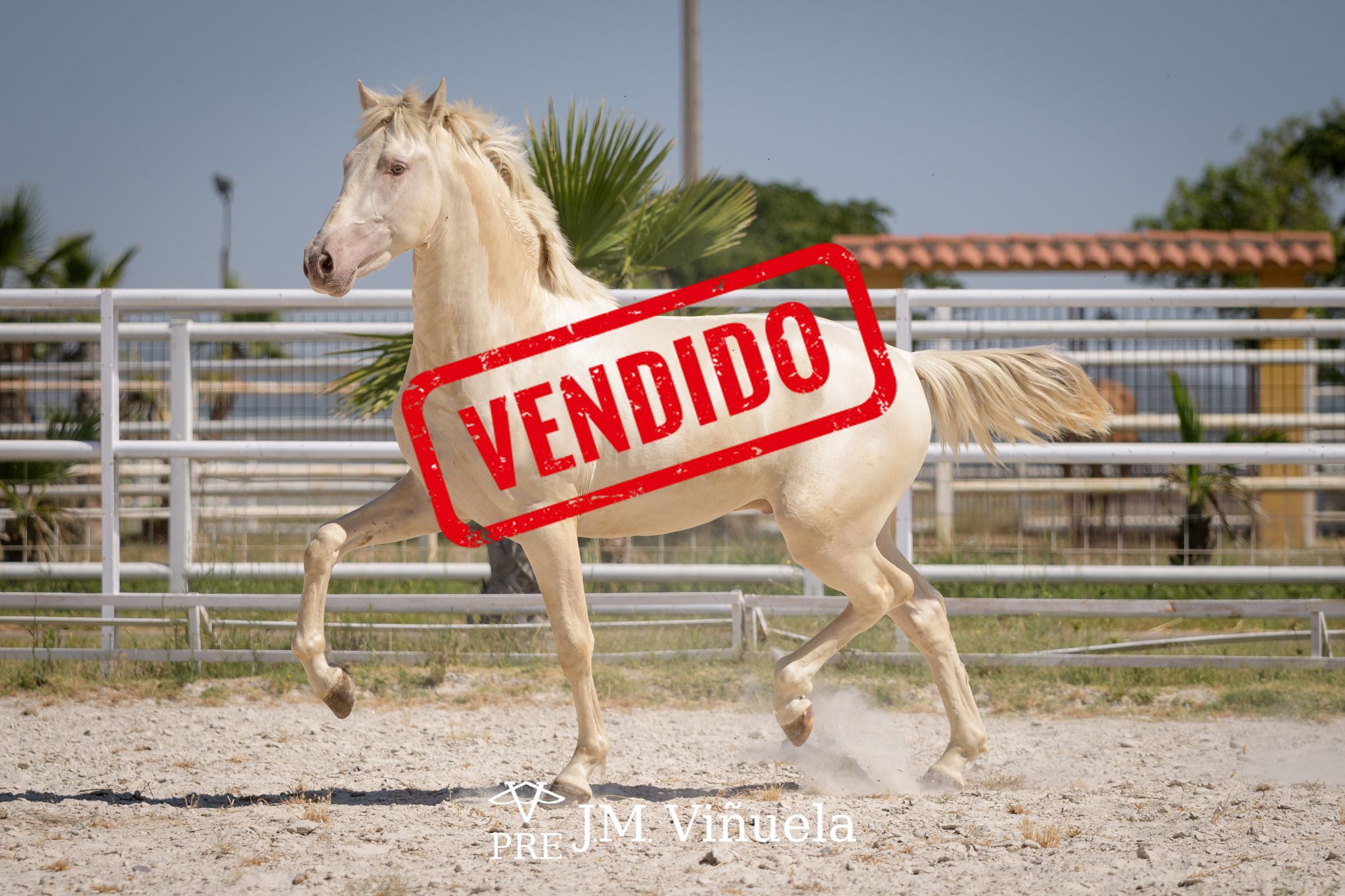 Perseo SC (Sold)
The first thing that stands out just seeing "Perseo SC" is its bearing and morphology, with only two years old (06/02/2018) this foal is already impressing everywhere.
A beautiful Perlino color is another of its most outstanding characteristics.
Its origins are fantastic, coming from large outstanding specimens.
In its "ggeeAACCrPrlpchch" genotype we find the small double "ee".
It has spectacular movements, agile and elegant as well as powerful, while remaining very noble and easy to handle..
A foal that we are sure will delight anyone who wants to take it home and from whom we augur great things and of course a great offspring.
Currently we have more than 200 copies of all colors for sale, so you can choose from a wide range.
We like to serve our clients in a personalized way, that's why we prefer that you send us WhatsApp +34 635 610 321 and thus give you information and prices according to your tastes and preferences.
We ship worldwide and we take care of everything you need.
📸 All images by www.fotografiaequina.es