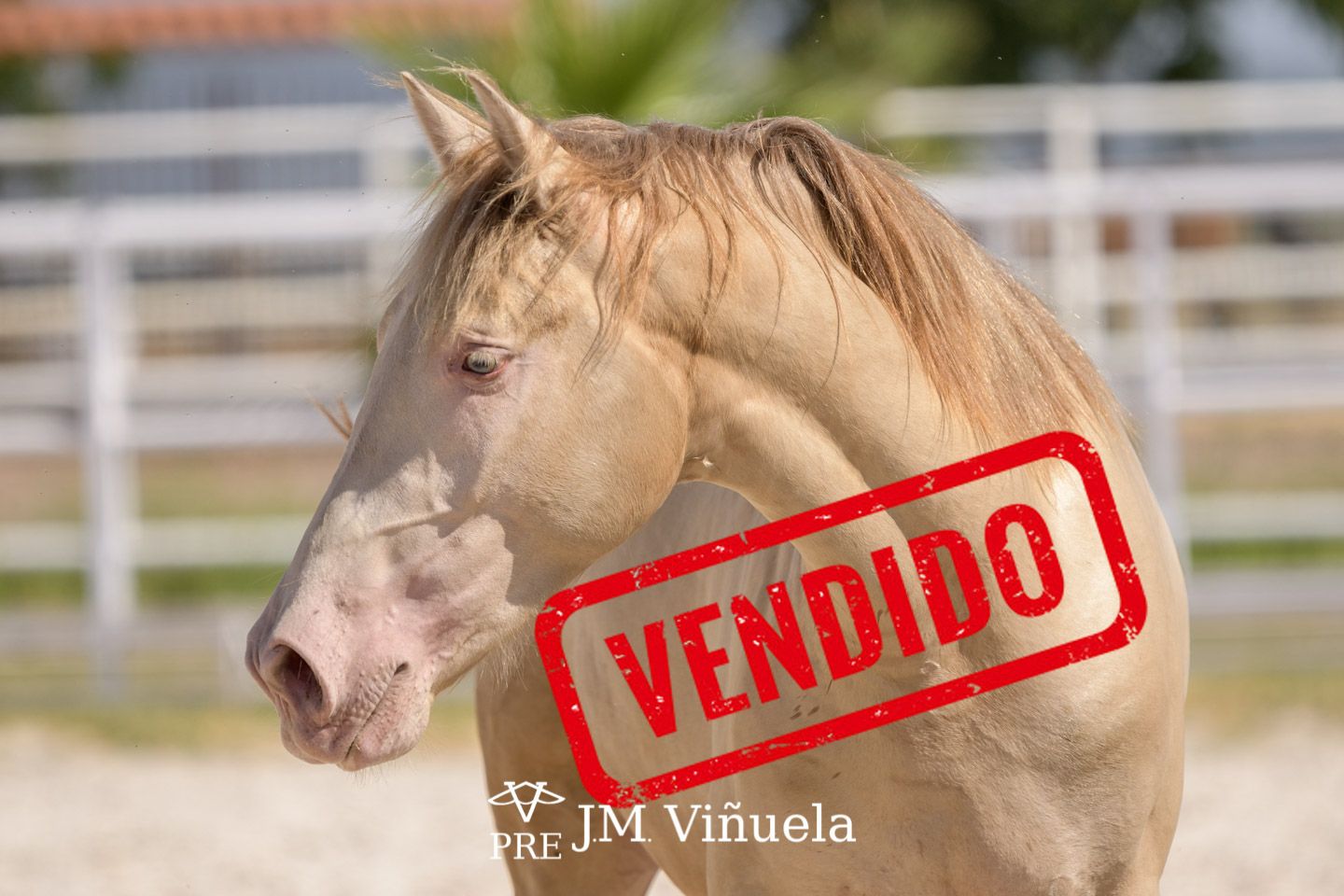 Quorum Golden
The spectacular "Quorum Golden" is a two and a half year old colt with a Perlina color and a small "e" in its genotype.

We leave you the layer colour transmission report, by the Complutense University of Madrid.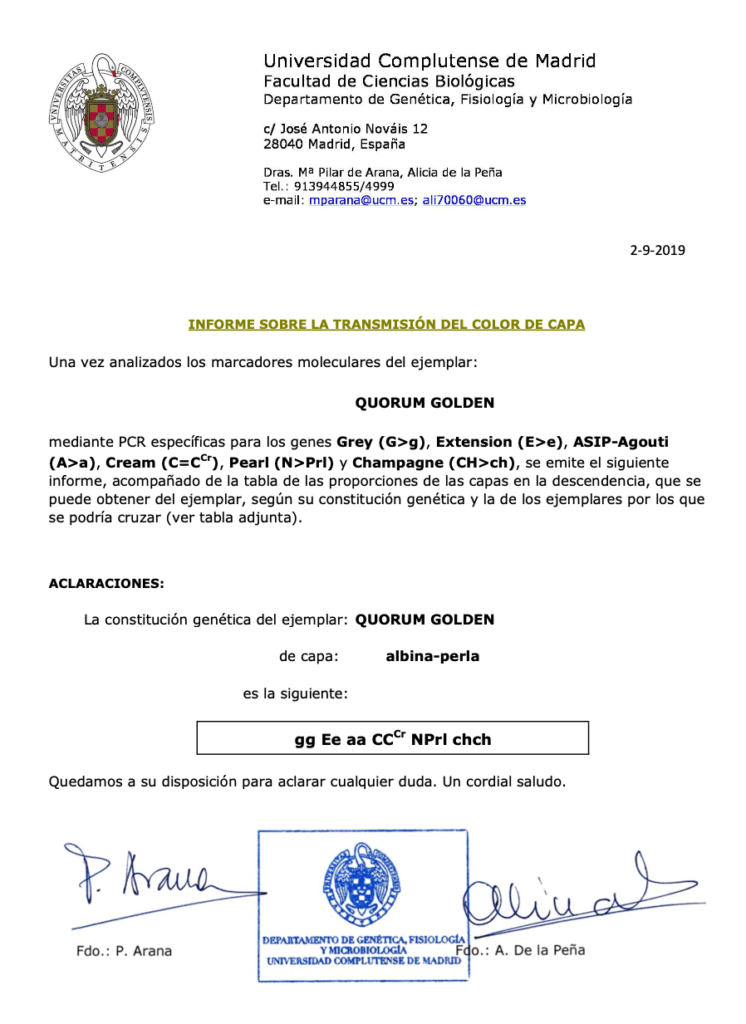 Quorum Golden, has incredible moves, pure elegance and power. It exudes nobility on all four sides.
But what also makes him very special is the origins of this specimen, all great champions and especially his grandfather Quitasueño VII, with a more than contrasting genetics and a spectacularly beautiful animal.
If you want more information do not hesitate to contact us, we also attend by WhatsApp. 📞 +34 635 610 321 ✉ info@prejmvinuela.com
Quorum Golden is available for sale, it is a unique opportunity to get a horse with unique characteristics.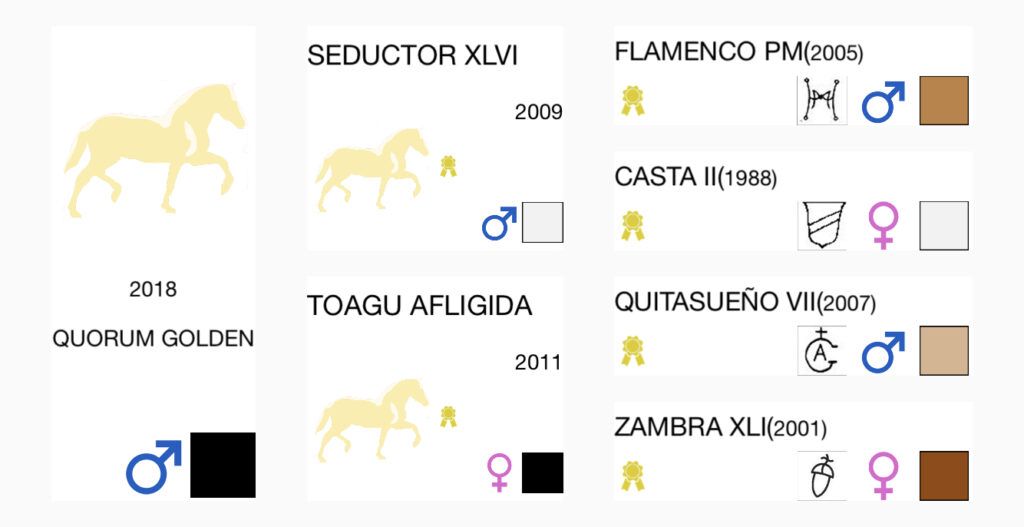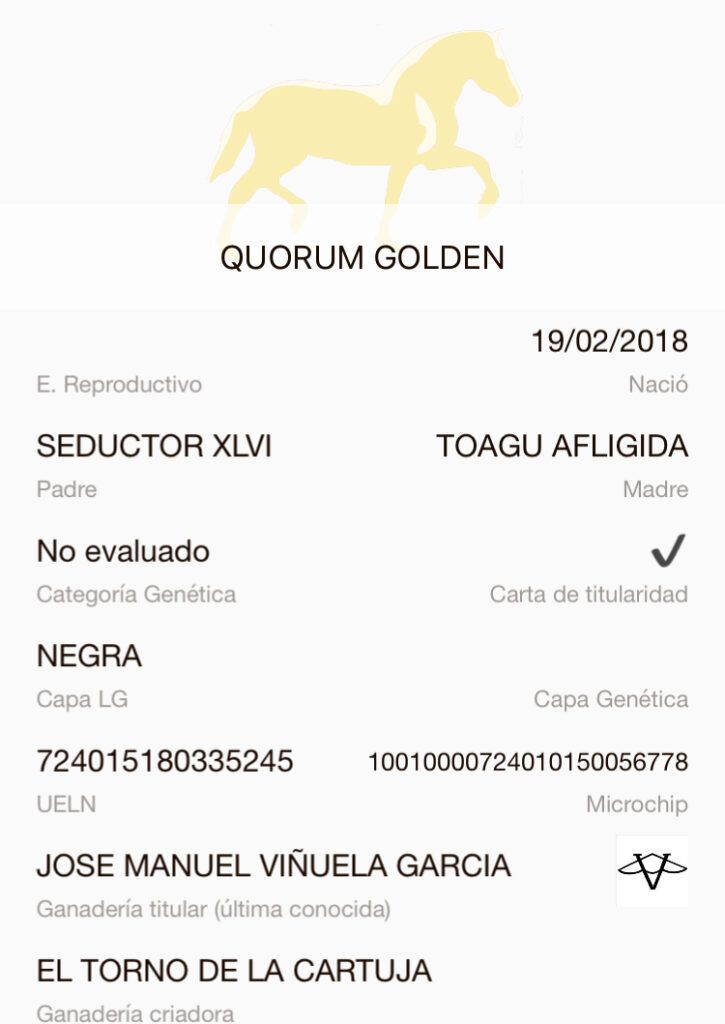 📸 All images by www.fotografiaequina.es