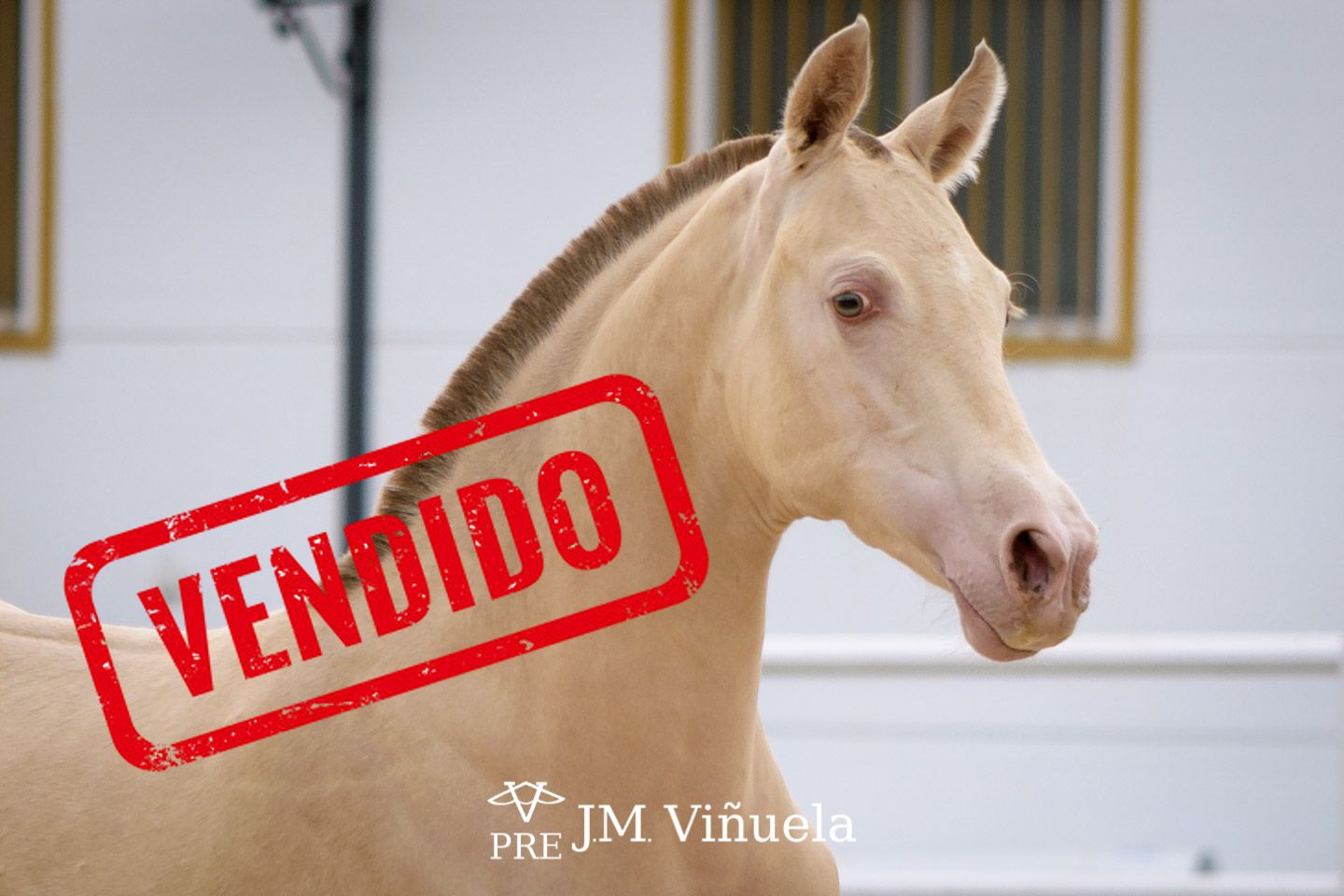 Sol de Viñuela (Sold)
"Sol de Viñuela" is a filly born 07/30/2020 with a beautiful Pearl Bucksin coat.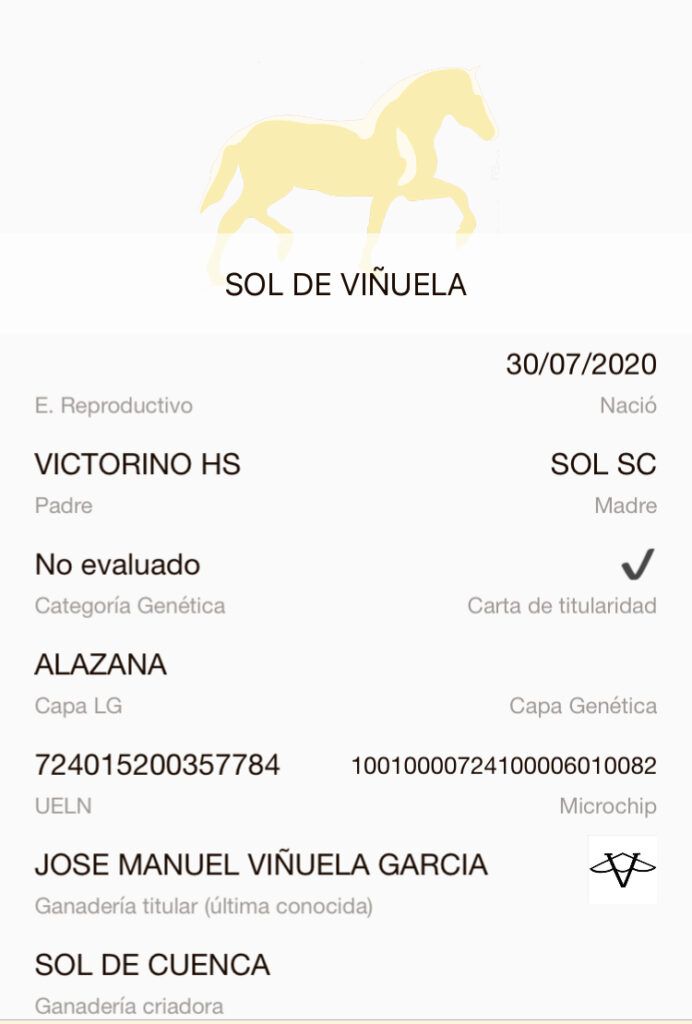 Born to our impressive stallion Isabelo "Victorino HS" with origins by "Revoltoso XXIX" and Lastur in his paternal line.
And its maternal line is not far behind, with Javier Larrosa and Paco Marti origins, a guarantee of quality and origins.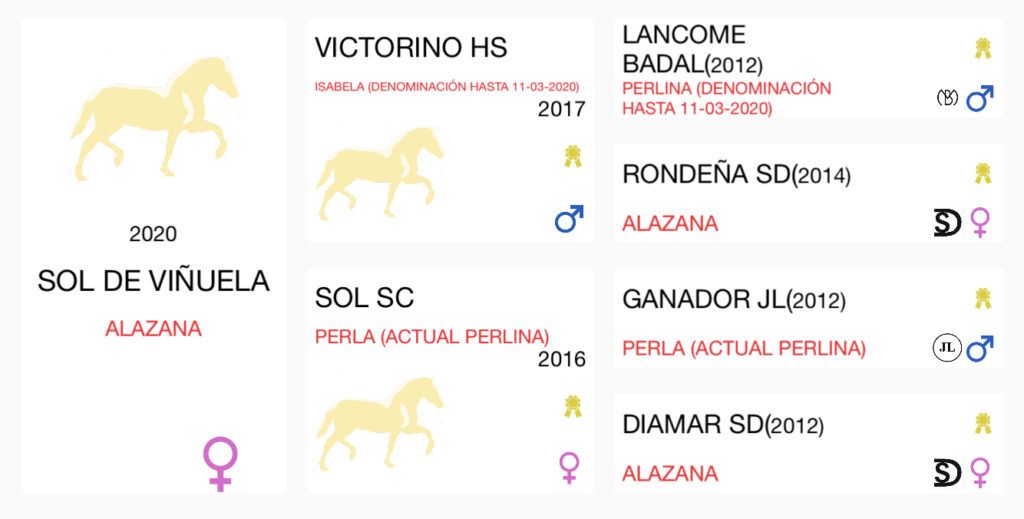 With this letter of introduction, we would already be talking about a top filly, but when she is seen on the track, it is when those origins appear.
Calm and noble and with spectacular movements, it extends the hands extraordinarily and gives the sensation that it flies.
And then it is beautiful, very beautiful. A specimen to make you envious.
We like to serve our customers in a personalized way.
Send 𝗪𝗵𝗮𝘁𝘀𝗔𝗽𝗽 +𝟯𝟰 𝟲𝟯𝟱 𝟲𝟭𝟬 𝟯𝟮𝟭 for any information about specimens or prices, we will be pleased to assist you.
We accept reservations and ship worldwide, we take care of all the documentation and paperwork..
🏆🐴 𝗤𝘂𝗮𝗹𝗶𝘁𝘆 𝗮𝗻𝗱 𝗣𝗿𝗼𝗳𝗲𝘀𝘀𝗶𝗼𝗻𝗮𝗹𝗶𝘀𝗺🐴🏆
📸 All photos by www.fotografiaequina.es