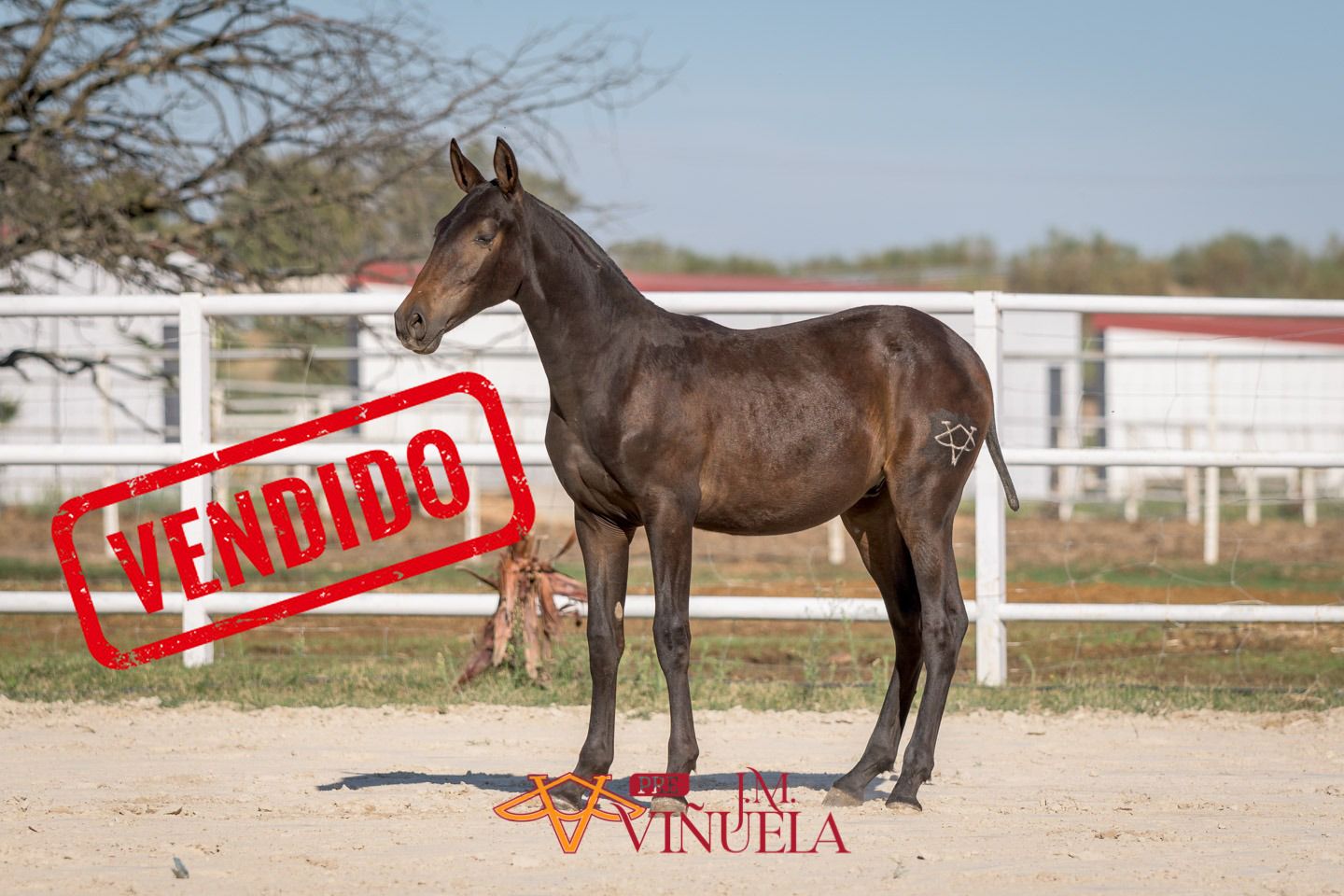 Victorius de Viñuela (Sold)
This marvel is "Victorius de Viñuela" a chestnut colt born on 04/14/2021 and bred in our stud. Pure product of the house.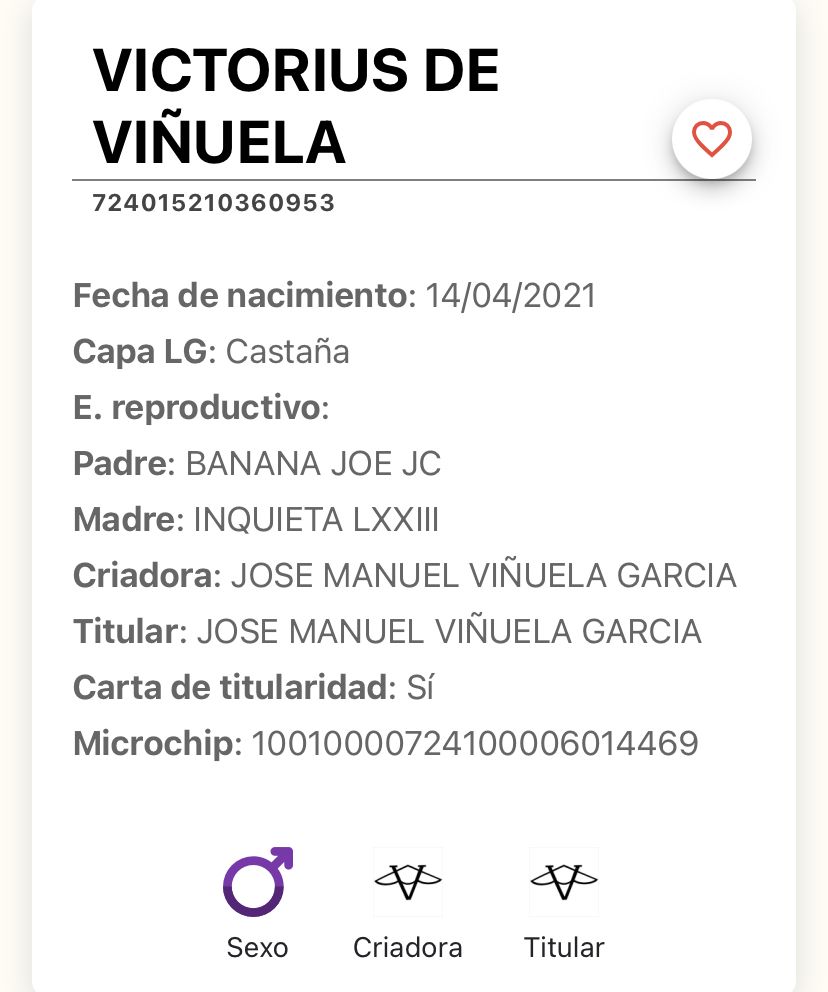 Son of our star stallion "Banana Joe Jc" and one of our best brood mares "Inquieta LXXIII" of which we are very proud because every year she gives us some spectacular specimens, which we usually put on our website.

As always when we talk about "Banana Joe JC's" offspring, the first thing that surprises us is his innate movements in the ring, from the first stride to the last, he is all class. It is impressive how our stallion transmits to all his offspring such elegant and perfect movements.
And of her morphology, the images speak for themselves, incredible proportions where face and neck stand out.
"Victorius de Viñuela" is a colt that will give many satisfactions to his next owners, his origins and quality is a guarantee of success.
We accept reservations and ship worldwide, we take care of all documentation and arrangements.
We attend exclusively to our clients in a personalized way.
Send 𝗪𝗵𝗮𝘁𝘀𝗔𝗽𝗽𝗽 for any information about specimens or prices, we will be glad to help you.
The prestige, quality and professionalism of our stud farm endorse us, with hundreds of satisfied customers all over the world.

🏆 🐴 Quality and Professionalism🐴🏆
📸 All the images by www.fotografiaequina.es